What makes the perfect Lakeland cottage in winter?
December 28th, 2017
Visit
Thousands of visitors have begun pouring into the Lake District for the New Year break, and many of them will be staying in self-catering cottages.
In good weather or bad, a cosy cottage can be wonderful place to hole up in winter. But what features make the perfect place to stay? Here's the LakesLux top ten of must-haves for a warm and welcoming stay with a taste of luxury that's also fun for the family, conducive to socialising and, of course, uniquely Lakeland with easy access to the great outdoors:
A log burner or open fire
A must for a cosy stay, with a ready supply of logs and sticks of course and instructions on how to operate it if you've never used one before. What could be better than cosying up in front of a roaring fire with a glass of Lyth Valley damson gin or Kin toffee vodka and a bowl of Cartmel Sticky Toffee Pudding?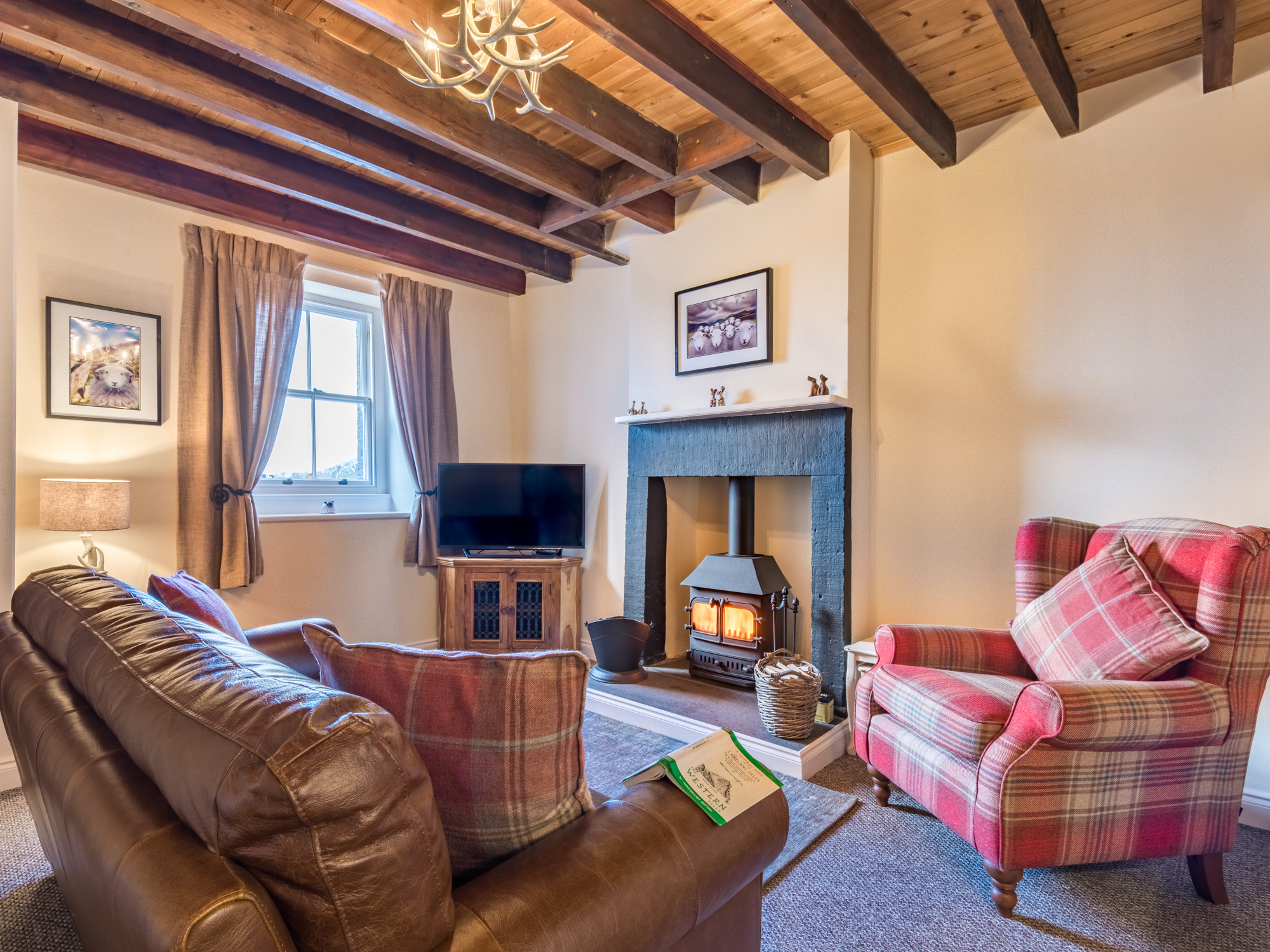 Holly Cottage, Ennerdale
Great views
We all want to feel inspired when we open the curtains on a new year and, come January 1, there are few more inspirational views than Lakeland fells, woodland and water. Fling open a window and breathe in the fresh air, then pull on your walking boots and get out there and enjoy it. Locations around Bassenthwaite, Ullswater, Grasmere, Troutbeck Valley and the Langdales are among the best for views.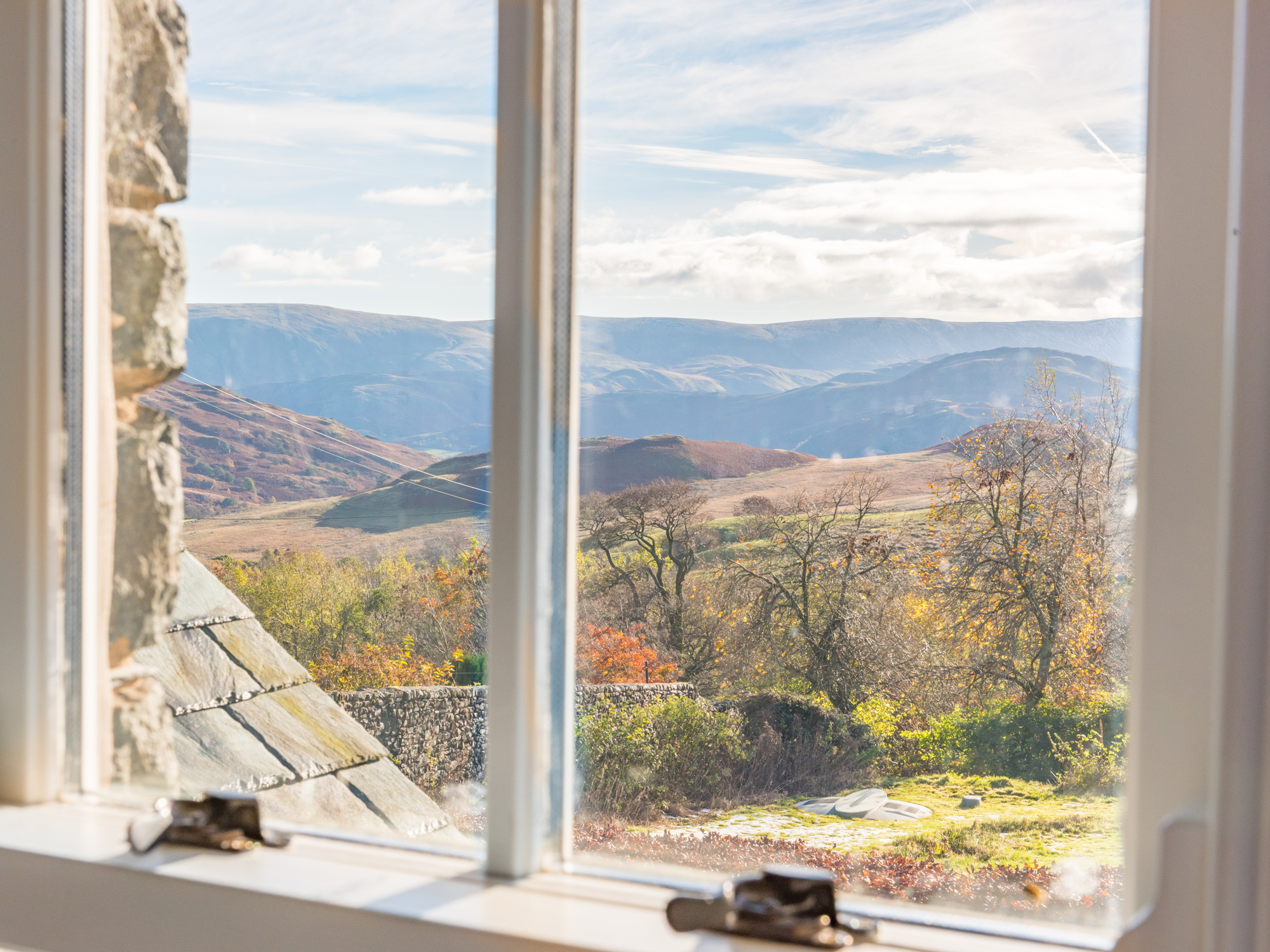 Cockley Moor Cottage, Ullswater
Walks on the doorstep
While there are plenty of places to visit, a location where you can walk out the front door and set off immediately on a scenic stroll is ideal. With a lake to walk around or a hill to climb nearby, there's just no excuse for not getting some exercise and burning off some of that Christmas excess.
A good pub / food nearby
A good hostelry – ideally with the aforementioned fire – is a vital part of a Lakes stay. All the better if they serve good food too to give you at least one night off. LakesLux favourites include the Mason's Arms at Strawberry Bank, the Black Labrador at Underbarrow, the Drunken Duck at Barngates and the George and Dragon at Clifton.
Pretty cottage
Everyone has their image of what a perfect cottage looks like and the Lakes is blessed with thousands. Typically, whitewashed walls, a slate tile roof and a pretty garden appeal – if it's also a front to a modern, luxury interior then you've found your perfect place to stay.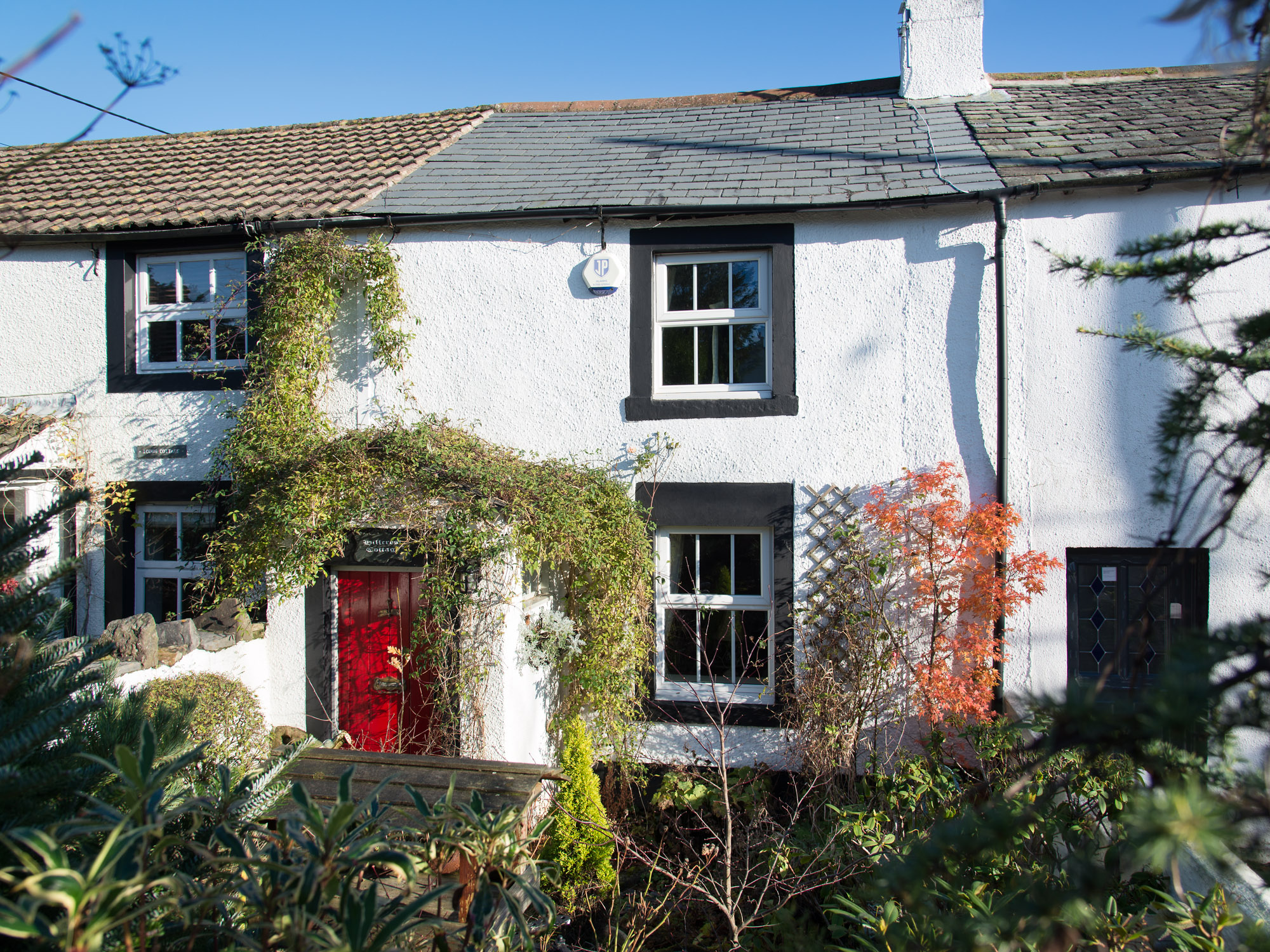 Hillcrest Cottage, Ennerdale
Nice bathroom
We've never understood people who defend sub-standard accommodation by saying 'well, it's only a place to sleep' – why would you want to pay to stay somewhere that's not as good as home? For us, a luxury bathroom is a must – a drenching shower, a huge bath, ideally his and hers basins, underfloor heating, stylish tiling and massive, fluffy towels.
Communal area
The New Year tends to attract whole families to the Lakes so if yours is a multi-generational stay you're going to need a pretty big cottage. At times, everyone may need a little bit of space to themselves, but in general somewhere with a large dining or living room, ideally with a great big table is a must – for prepping the next meal, everyone eating together, spreading out the papers, playing boardgames and sitting and chatting over a glass of wine.
Cosy beds
After a day out on the fells – especially now the temperature has dropped – you're going to arrive back to your cosy cottage ready for a sit by the fire and a hearty dinner. After that, with a warm glow inside, you're going to want to climb into a big, soft bed.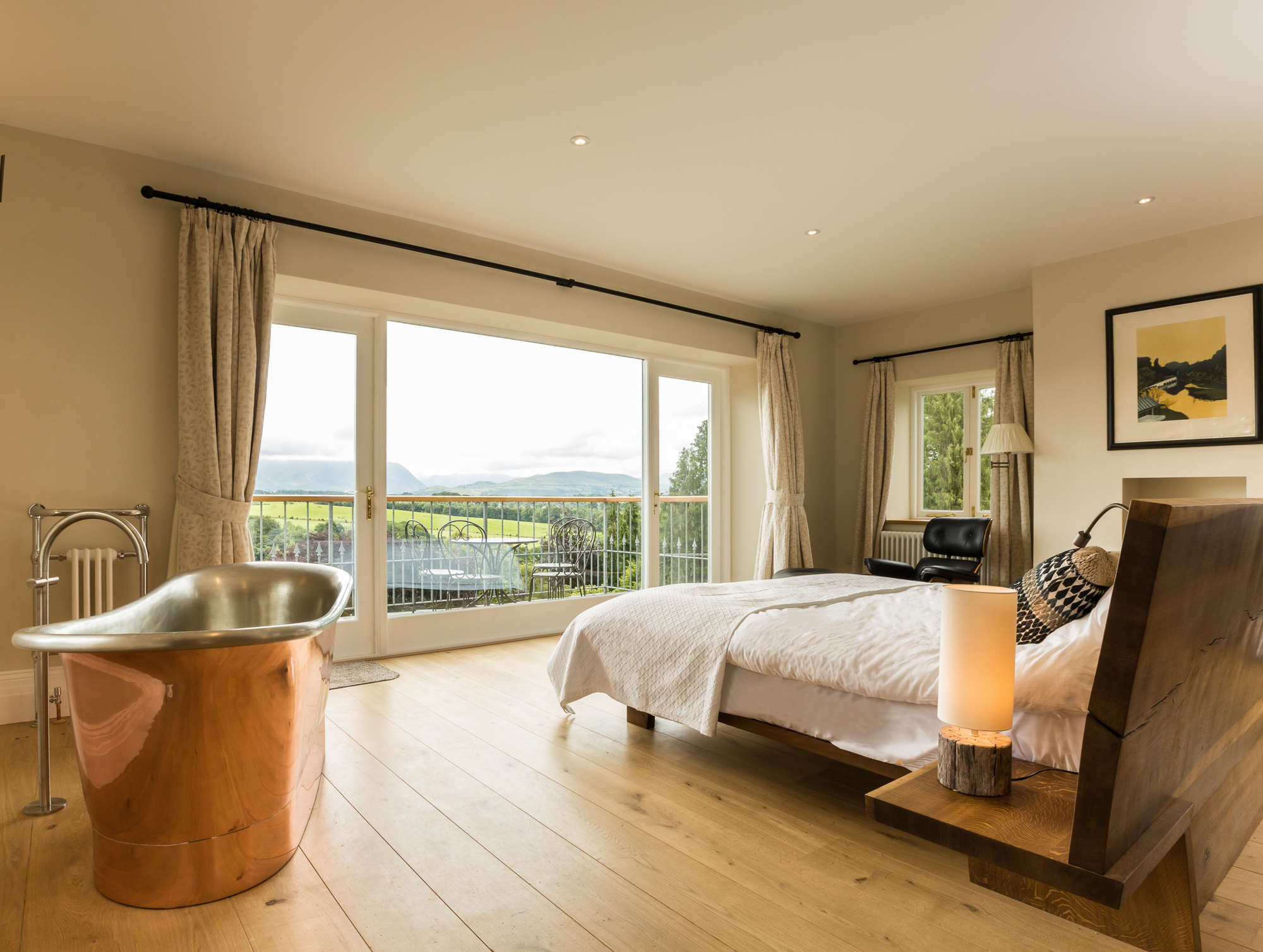 Wood Hall, near Cockermouth,
Wi-fi and dogs – or not…?
Whatever the size of your party, wi-fi has the power to divide opinion between those who can't live without easy internet access and those looking forward to using the lack of it as an excuse to escape all demands of work, or to give children a break from their devices. Choose your cottage accordingly… Dogs are another Marmite decision – a must for those with a pooch to bring on their hols and a definite no-no for anyone keen to avoid all traces of dog, inside and out. Again, each to their own.
Lakeland goodies
Finally, with so much fabulous produce to choose from, the ultimate LakesLux cottage would come with the option of a stash of delicious goodies to welcome you on arrival such as Grasmere gingerbread, bread from More? the Artisan Bakery, Relish's damson jam and salted banoffee mudd, a selection from Cartmel Cheese Shop, Hawskhead Brewery beer, Shed1 gin or Lakes Distillery whisky... that should just about do it.
Kimberley Brough, of Sally's Cottages, agent for all the properties listed above, has a few more common wishes to add to the list: "People also look for parking, an outside seating area for summer, whether that be a garden, patio or balcony, and an extra special touch; this could be something that makes them feel warm and welcome – nice decoration, a welcome pack or a short guide to the local area."
So, there you have it – everything you need for a perfect Lake District cottage holiday. Have a great time!