Trains and traybakes - the couple jazzing up the Cumbrian cafe scene
IT'S not unusual for people to live in or close to the Lake District and commute some distance to work, happy to sacrifice time spent in a car or train to come home to a beautiful place.
But then there's Iman Kakai-Lazell. She commuted to London. Five days a week. Every day. For five months... She'd catch the 5.37am from Arnside in order to be at her desk at an energy company above the Ministry of Sound in London Bridge by 9.30am. Leaving well after 5pm, she'd be back at home in Cumbria by around 11pm, only to be up early the following morning to do the same thing again. And so it went on.
Thankfully - for her bank balance, sanity and we coffee-lovers - she decided to give it all up to share her warm welcome, friendly chat and great brews with customers at Moochin About cafe, opposite Arnside Station. The message to "Enjoy it first," before you pay for your coffee and pastry, is indicative of her brilliance front of house.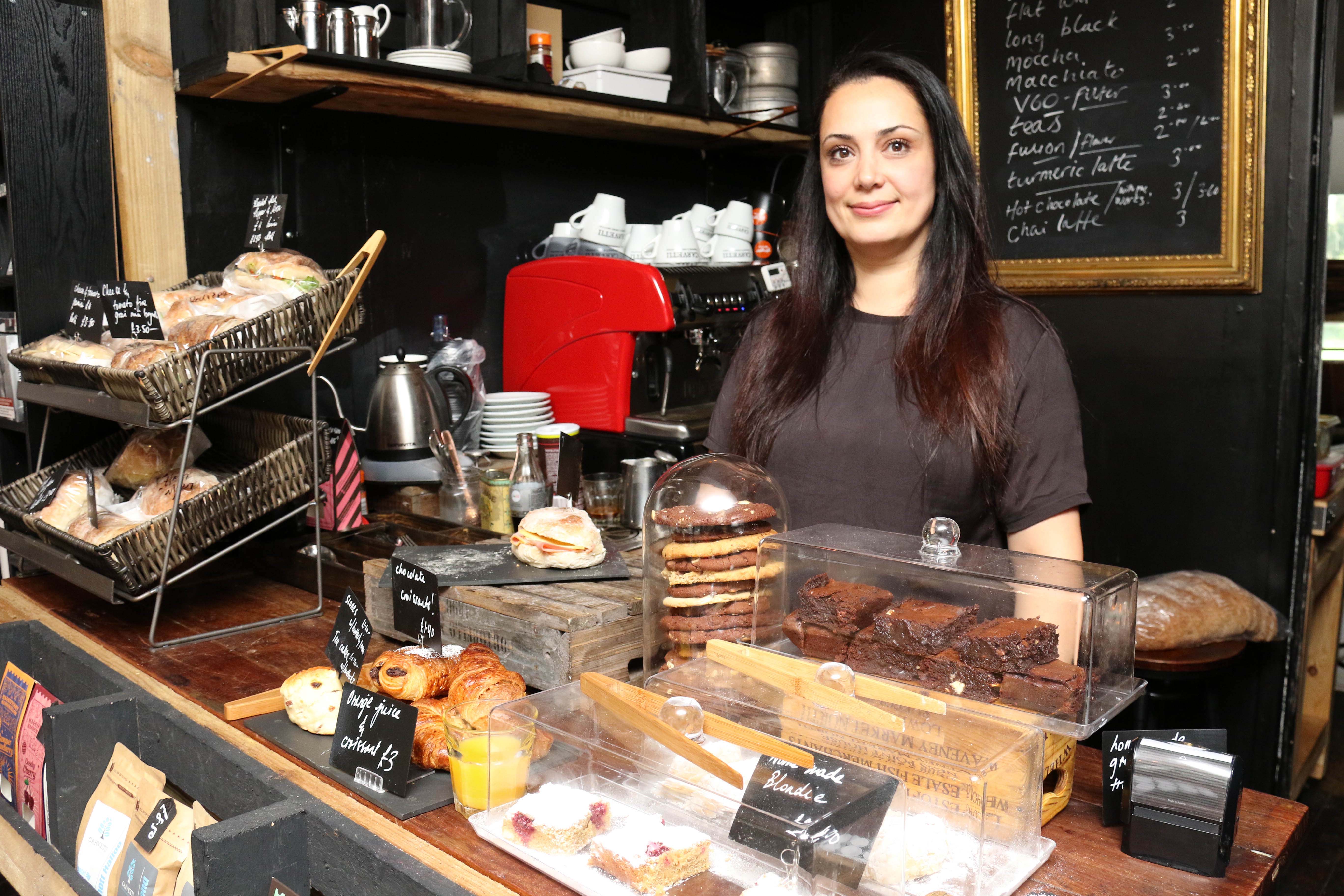 How she and husband Jason came to transform a former hairdressers into one of the coolest cafes around is the stuff of one of those heartwarming British movies. They'd seen the tiny premises before and one day, as she stepped off the train, Iman saw a For Rent sign being posted on the window. "I'd thought it was strange how the cafe was never open to catch the commuters. Sometimes there'd be a couple of us, sometimes six and sometimes just me, but it seemed like it should be open," she says. On the day the owner was seeking a new tenant, Iman went over and peered through the glass, only then realising it was a hair salon, not a cafe at all. Mystery solved.
"I later found out that years ago it had been a cafe. It was known for selling hot Vimto, so we always have it in the back just in case anyone who used to come before returns hoping to have some," she says.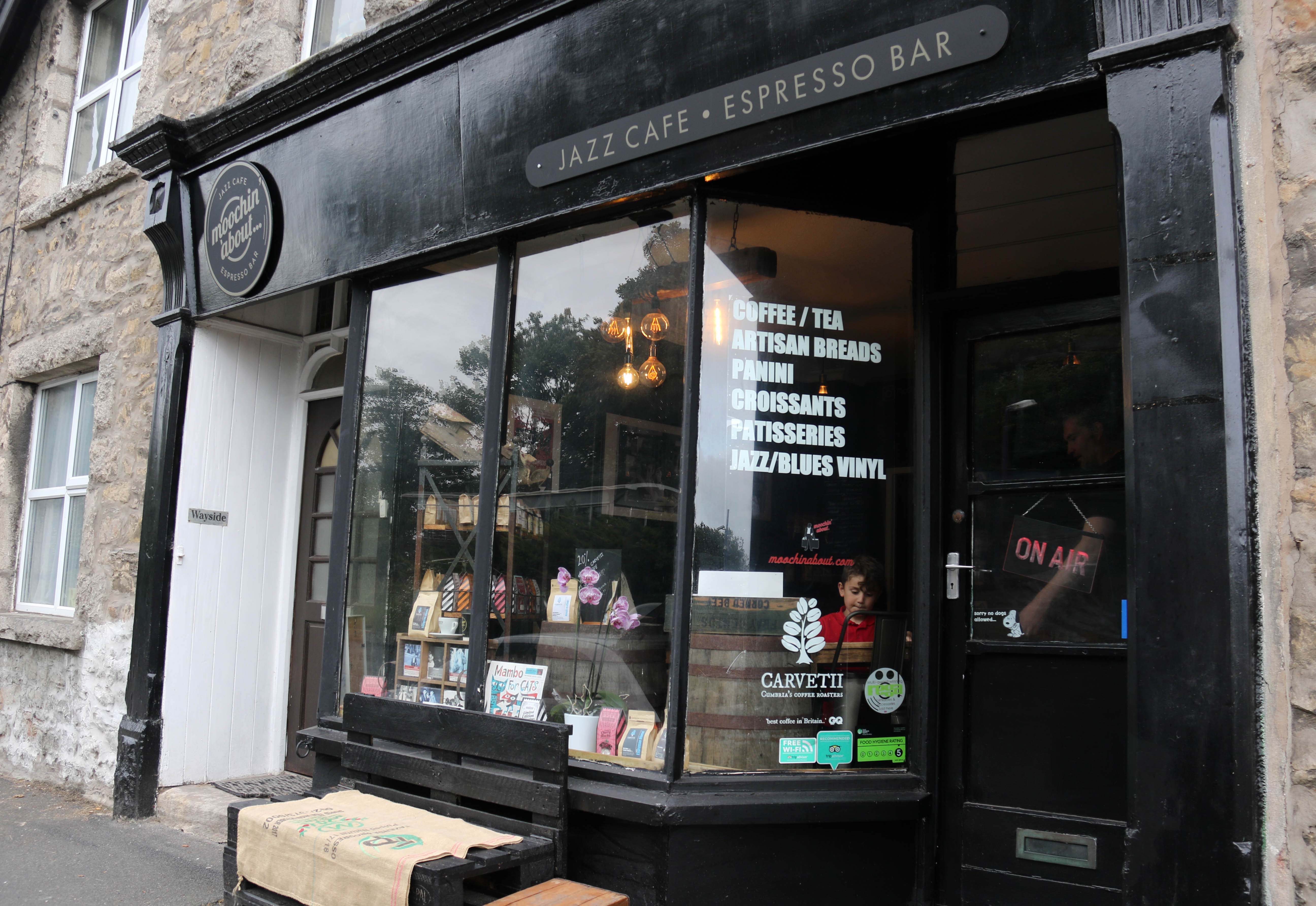 The premises' potential was enough to make Iman, who studied spacial design at Central St Martin's in London and public art at Chelsea College of Art, give up the London job in May last year. She and Jason, who met in 2004 and have a five-year-old son Illiyah, signed the contract for the shop the following month and set about transforming it into the intimate space it is now, all black walls, rustic furniture, a timber counter and vintage cutlery.
The clubbie vibe - Iman would have had a black ceiling too if she'd been allowed - is entirely deliberate because Moochin About is not just a gorgeous cafe. Indeed its name comes from Jason's record label and the venue is a showcase for his CD boxsets, remastered jazz records and world music, as well as a distributor of Damon Albarn's label Honest Jon's Records.
Jason has always worked in the music industry as a jazz and world music buyer, followed by a decade in distribution with Discover Records, but he'd also harboured plans for a cafe. "In the mid-1990s I applied to open a place in Clapham, selling CDs and coffee during the day with live music in the evening. In the end it didn't happen but I noticed that more and more record shops I was trying to sell into were becoming cafes, so I was obviously onto something," he says.
For Jason, leaving the city for Arnside was a move back home - he is from Barrow originally and still has friends and family here. He can run his label from home and travel to use a studio in London when necessary. And in Arnside, he'd finally found the right place to turn his music cafe idea into a reality.
"This building was the right size and there was no point in going somewhere next to everyone else. We open early enough for the commuters and we're somewhere for local people to pop into for a coffee. We also get lots of birdwatchers and visitors, really interesting people passing through."
As if on cue, another customer this afternoon is a musical theatre script writer; as the train pulls up and passengers disembark, Iman rushes outside to find out if another customer, who's been to an acting audition in Manchester, has got the job.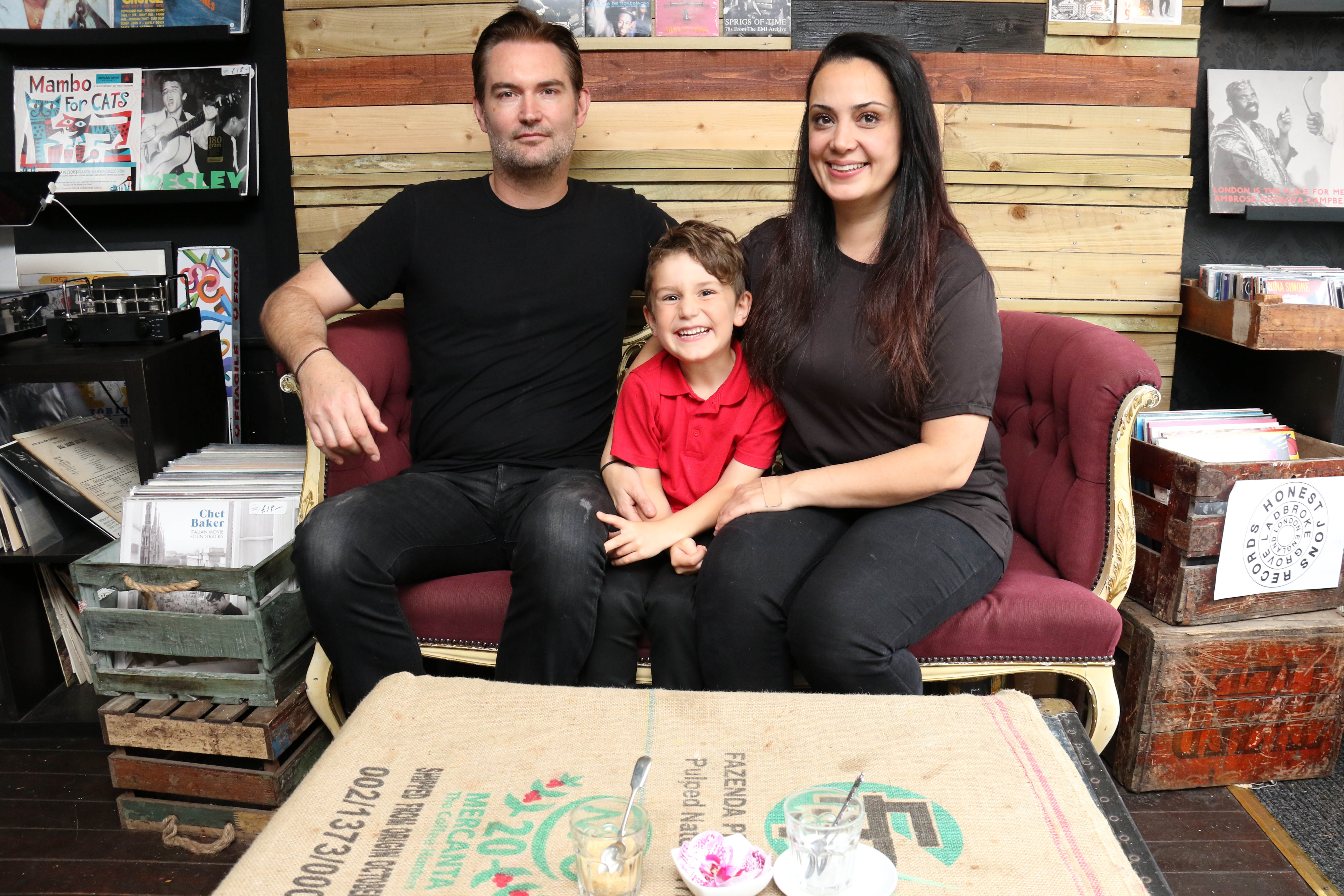 Jason's talent doesn't end at the music. He is also the cafe's head chef, having a seemingly natural skill for conjuring up tasty lunch dishes, like roasted red pepper and tomato soup, mini quiches and an array of tasty sandwiches, as well baking brownies, blondies and other delicious treats.
The cafe's sourdough comes from Lovingly Artisan at Plumgarths, with their neighbour Ginger Bakers supplying additional cakes, while the coffee is from Carvetti, at Threlkeld. Iman is also a big fan of Penrith-based Magnificent Marshmallow Company, whose treats are available to buy.
If the music business hadn't worked out, Jason would almost certainly have been a chef. Self-taught, he won a cook-off competition run by Olivemagazine with the prize being two days at Gordon Ramsay's restaurant at Claridges. At a later event, he met Michel Roux Jr, told him about the Ramsay placement and was immediately offered the chance to spend a week at La Gavroche, the first Michelin starred restaurant in the UK.
"It's something I should have started earlier in my life," says Jason. At least now he is getting to indulge in his love of food. On the last Thursday of every month, Moochin About morphs from daytime cafe to evening bistro with themed food nights - they've had Italian, Persian and Moroccan so far - with live music. The venue can only seat ten, so future events are booked up into 2020. Their popularity has encouraged Jason and Iman to expand to two nights a month, but they have bigger plans too, to open new cafes potentially in similar station locations.
Now Iman has hung up her train season ticket, how is her new five minute commute suiting her? She's no stranger to moving, having been born at Rasht, in Iran - her teacher mum is Iranian, her father is from Iraq and worked at the Iranian embassy in Baghdad - but came to London as a toddler. She also spent a few years working in PR in New York.
"I thought I would miss London and didn't think I would adapt as quickly as I have, but that's because it's Arnside. It's absolutely beautiful, and the way people have been so amazing has made it much easier to feel part of it here.
"I actually have more hunger here to create and grow, hopefully to another cafe, if not two, within five years."
* Moochin About Jazz Café & Espresso Bar, Station Road, Arnside, is open 8am-4pm Monday-Friday, 9am-4pm on Saturdays and 10am-2pm on Sundays. www.moochinabout.com