Review: The Drunken Duck
'BREAKFAST like a king, lunch like a prince and supper like a pauper', so the saying goes, and our grannies weren't far wrong when it comes to the best way to burn calories. Then the next generation came along and it was all about three square meals taken at 8am, 1pm and 6pm.
But life has changed, and with it our eating habits. We're much more flexible about food these days. Breakfast on the go, lunch at a desk, drinks and snacks after work, a late dinner out or delivered at home, and so on. We've embraced the concept of brunch, and when kids come along we adapt to dinner at 5.30pm (I'm convinced that Happy Hour coinciding with this is no accident...).
And yet… there are times when we've trundled expectantly into places after a walk only to be disappointed that the 'kitchen is closed'. Hoping for a hearty meal, we've had to make do with a scone.
Which is why I love the new regime at The Drunken Duck. A much-loved Lakeland landmark, the Duck has been appreciated by locals and sought out by visitors for many years.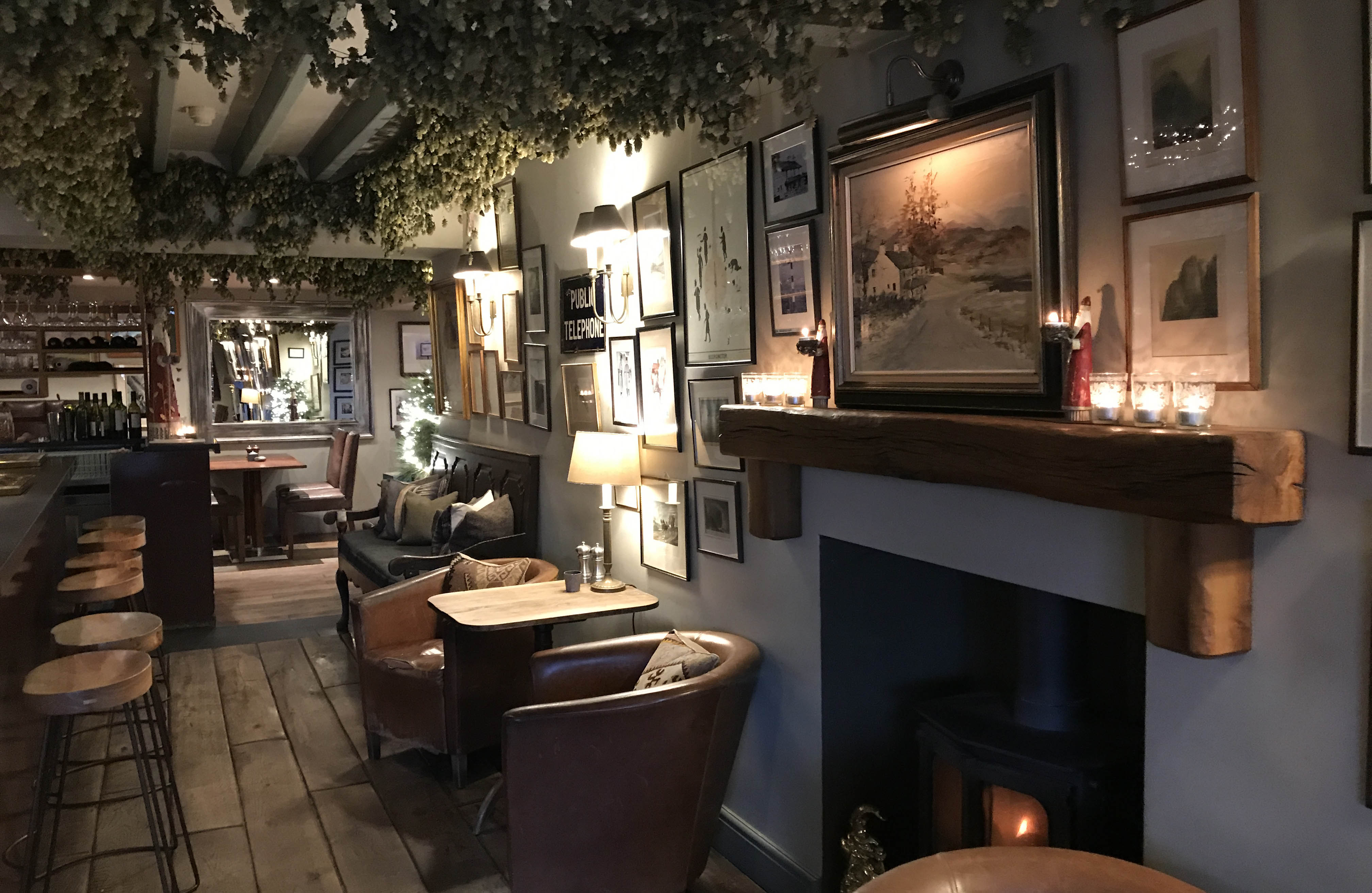 Owned by Steph Barton, who's also co-owner of Chesters by the River down the hill at Skelwith Bridge, change was perhaps inevitable. Never one to rest on her laurels, Steph's businesses constantly evolve and adapt to changing times – Chesters going entirely veggie is one such revolution that took some longer than others to accept.
While some fans of the Duck may miss its classic dishes, the new offering should appeal to far more than it will put off. If you want breakfast out at 8.30 before hitting the fells, overnight oats with toffee pear and walnut or pancakes, chestnut custard, plums and lemon balm should set you up nicely.
If your kids fancy hummous and crudites as a mid-morning snack, it's there, or if you've had a lie-in and your first meal of the day is brunch at 11.30am, how does wild mushrooms and cavolo nero on sourdough sound? (I can vouch for it being spot on.) If you're craving a bacon sarnie then that's on offer too, along with brinjal fritter, labneh, harissa and herb aioli for the veggies. They're all available from 8.30am-3.30pm and overseen by Becks Newton, who set the brunch standard at Homeground, in Windermere.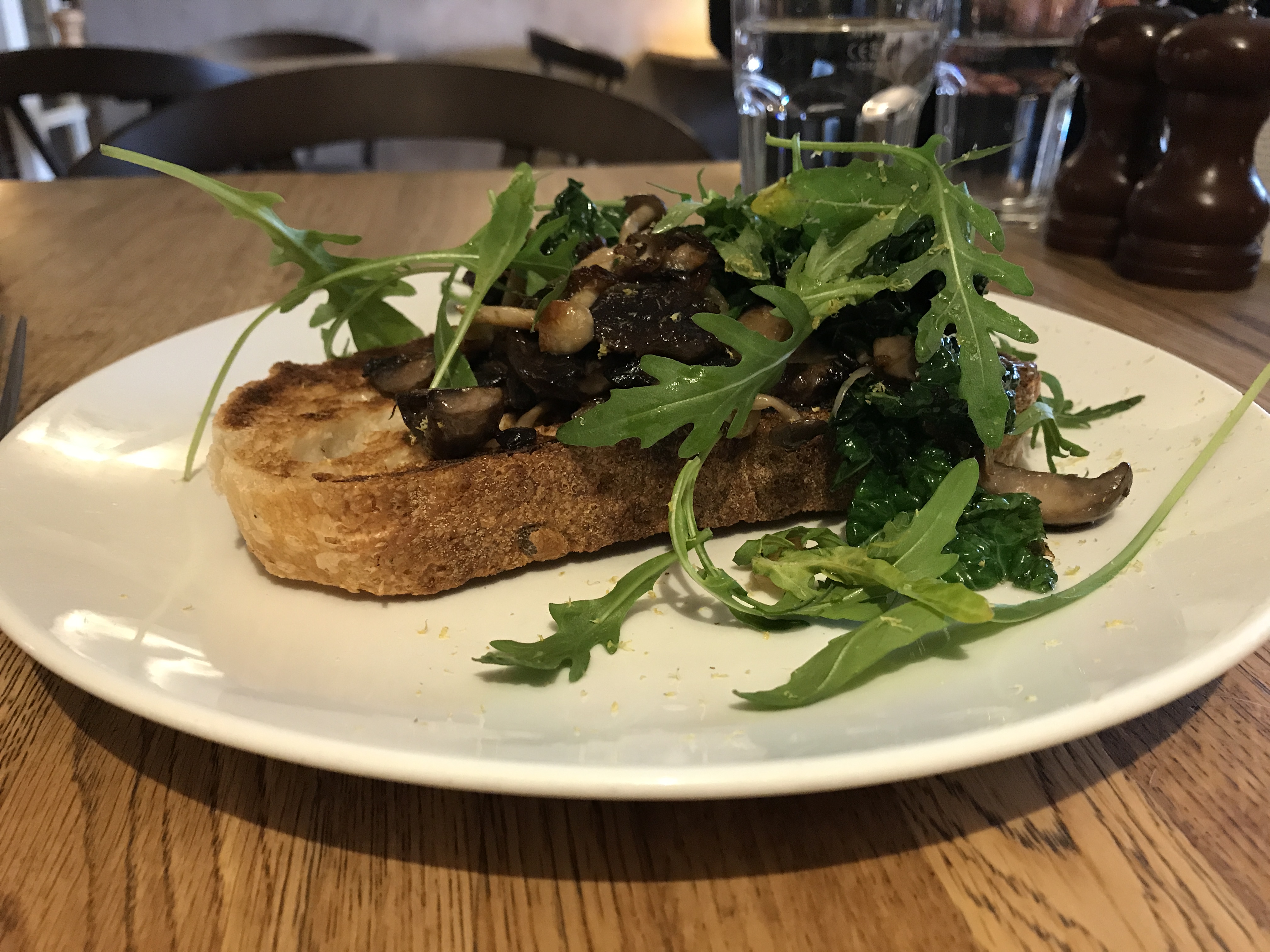 If lunchtime passes when you were half way up Pavey Ark, but you're starving by late afternoon, then get to the Duck by 3.30pm and you've a whole load more dishes to choose from. Beef brisket chilli or lamb hotpot with pickled red cabbage should warm the cockles, while the pork burger with chorizo, apple and chips and the kale, truffle and porcini mushroom lasagne are classics given a typically new Drunken Duck twist.
And don't worry if you miss that deadline – arrive later and there's still a choice of retro scampi and chips or a steaming bowl of curry to share. In other words, no-one ever goes hungry. Dinner kicks in at 6pm and runs until 9pm, with a choice of six mains that manage to include fish, poultry, meat and vegetarian. Starters and desserts, at £9.50 each, sound steep but as with all Duck dishes, every one is multi-layered.
The drinks menu, of course, includes beers from next door Barngates Brewery and there's also a good range of low and non-alcoholic adult drinks from Nirvana, Seedlip, flavour of the month kombuchas and the delicious-sounding peach and ginger spiced rum punch.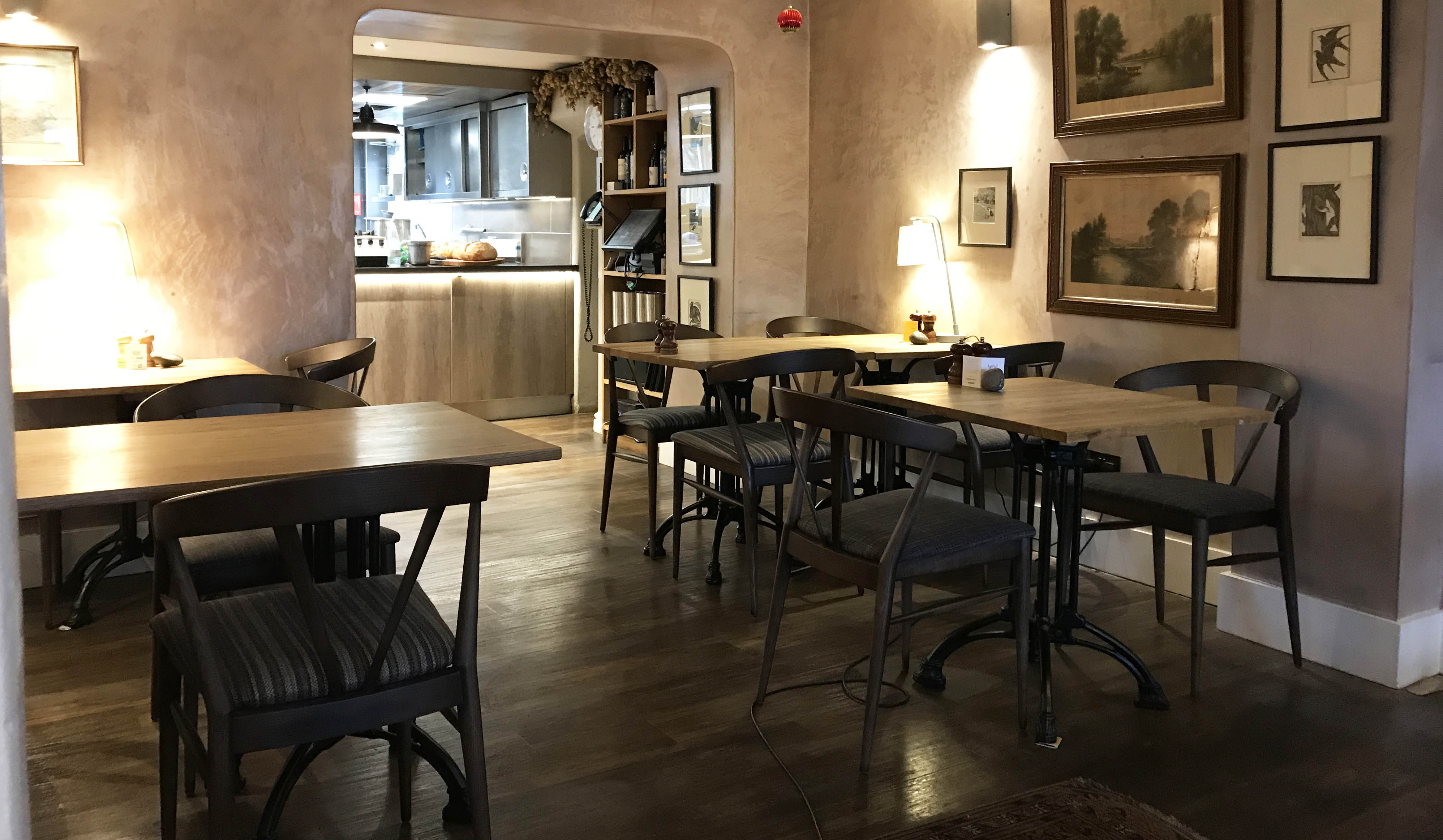 The Duck has undergone a physical revamp too so the interior now reflects the more informal dining that's on offer. Fans of the cosy, traditional bar area needn't worry – it's the same, complete with the stove and dried hops hanging from the ceiling. It's the next door rooms that have changed with views of the open kitchen and stylish, pared back tables and chairs sitting alongside church benches and old prints on the unpainted plaster walls. It's more bistro than country dining room in style, lighter, simpler and more accessible in the welcoming sense. If you've been a regular at Chesters and Homeground, you're also likely to be served by a familiar, friendly face.
If all that weren't enough, the winning feature of the Duck has always been its location – this is flexi-time food that's ready when you are and served with one of the best views in the Lakes.
* The Drunken Duck, Barngates, Ambleside; tel: 015394 36347, The Drunken Duck