Review: Pomegranate and Sage
Curiosity always creates an appetite for trying somewhere new, but if the stream of customers at Pomegranate and Sage, Kendal's newest eaterie, continues then the owners will be happy.
Open only a few days, many of the Monday lunchers were on a debut visit, checking out how the former Gear homeware shop in Wainwright's Yard has been transformed. They will have been satisfied to find something different in this part of town.
While an impressive array of cakes greets you on entering, Pomegranate and Sage is principally a lunch stop. Whether takeaway or eat in, you can choose from a range of menu deli boxes or make up your own from the selection of salads, cold meats, cheeses, coronation chicken, quiche and falafel in the chiller.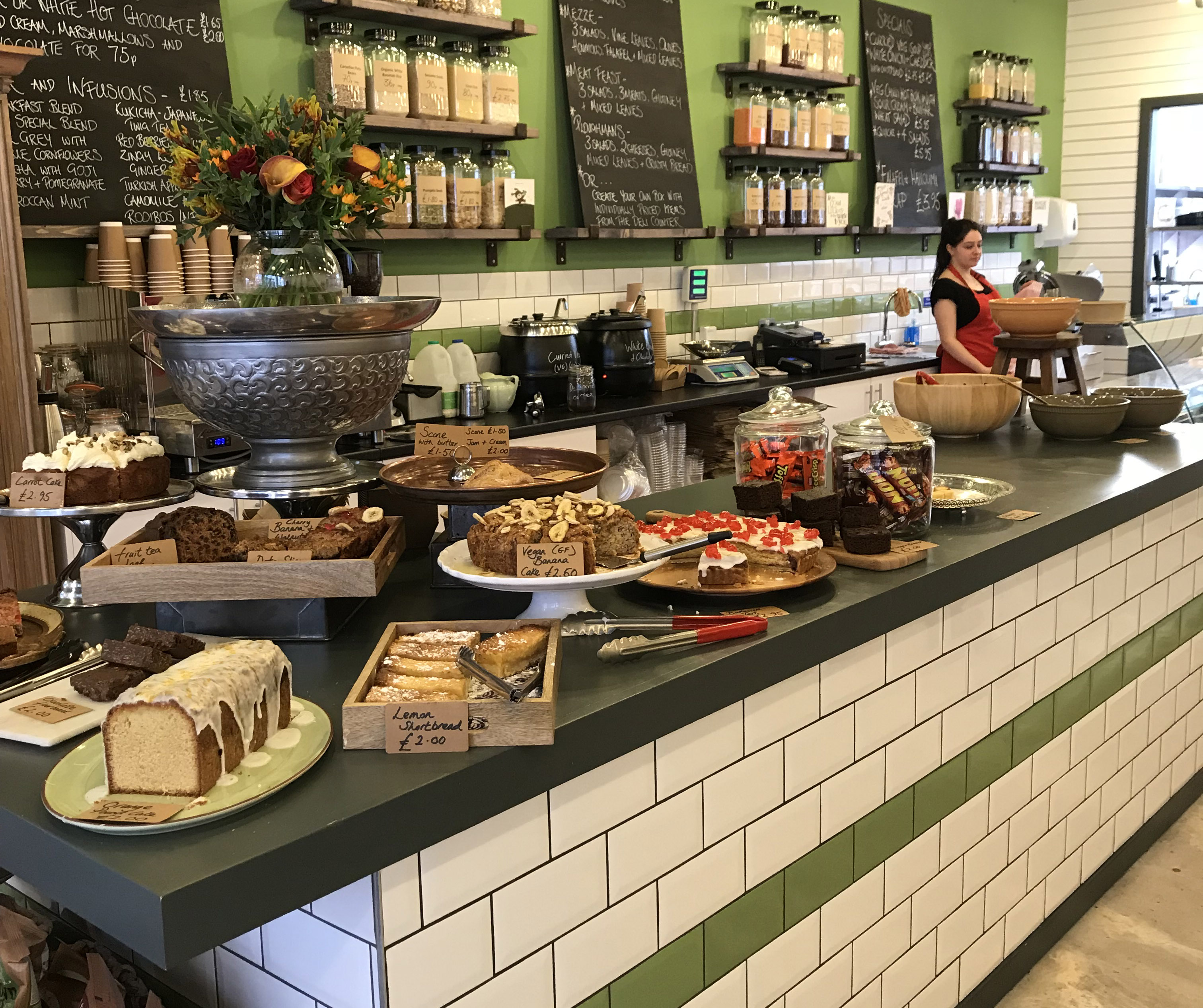 The menu choices are £5.95 and include Mezze (three salads, vine leaves, olives, hummus and falafel), Meat Feast (three meats, three salads and chutney), Ploughman's (three salads, two cheeses and bread) or Coronation Chicken (four salads... you get the drift). My DIY choice was a scoop each of green lentil, carrot and goat's cheese salad and the tasty super food mix of broccoli, endamame beans, cauliflower and quinoa on a bed of mixed leaves. Yes, all very healthy and just £4. There's potato salad, slaw, stuffed peppers and various pasta salads too to create your bespoke box.
Both the white onion and cheddar soup with crusty bread and curried vegetable soup sounded appealing. There was also a vegetable chilli with sour cream and bulgar wheat salad on offer, plus a falafel and halloumi wrap and an assortment of sandwiches in the fridge.
Cake, salads and soup alike, it's all served in recyclable boxes or pots, with wooden cutlery. A decent cappuccino came in a paper cup. Like I said, a quick lunch.
Which brings me to the surroundings. A pre-opening peek between the window coverings had offered a promising glimpse of the interior, the homely green (pistachio, pea or a modern take on avocado?) coloured wall and coordinating tiled counter all fresh and urban. The old fashioned scales and sweetshop jars full of ethically sourced dried fruit, nuts and pulses give a retro feel that continues in the lighting, shabby chic bar stools and Fifties diner-style chairs set around a large communal table.
You can also stock up on deli items, including our favourite Lakeland Mues muesli, or bring your own container to fill and enjoy five per cent off the dried goods in jars.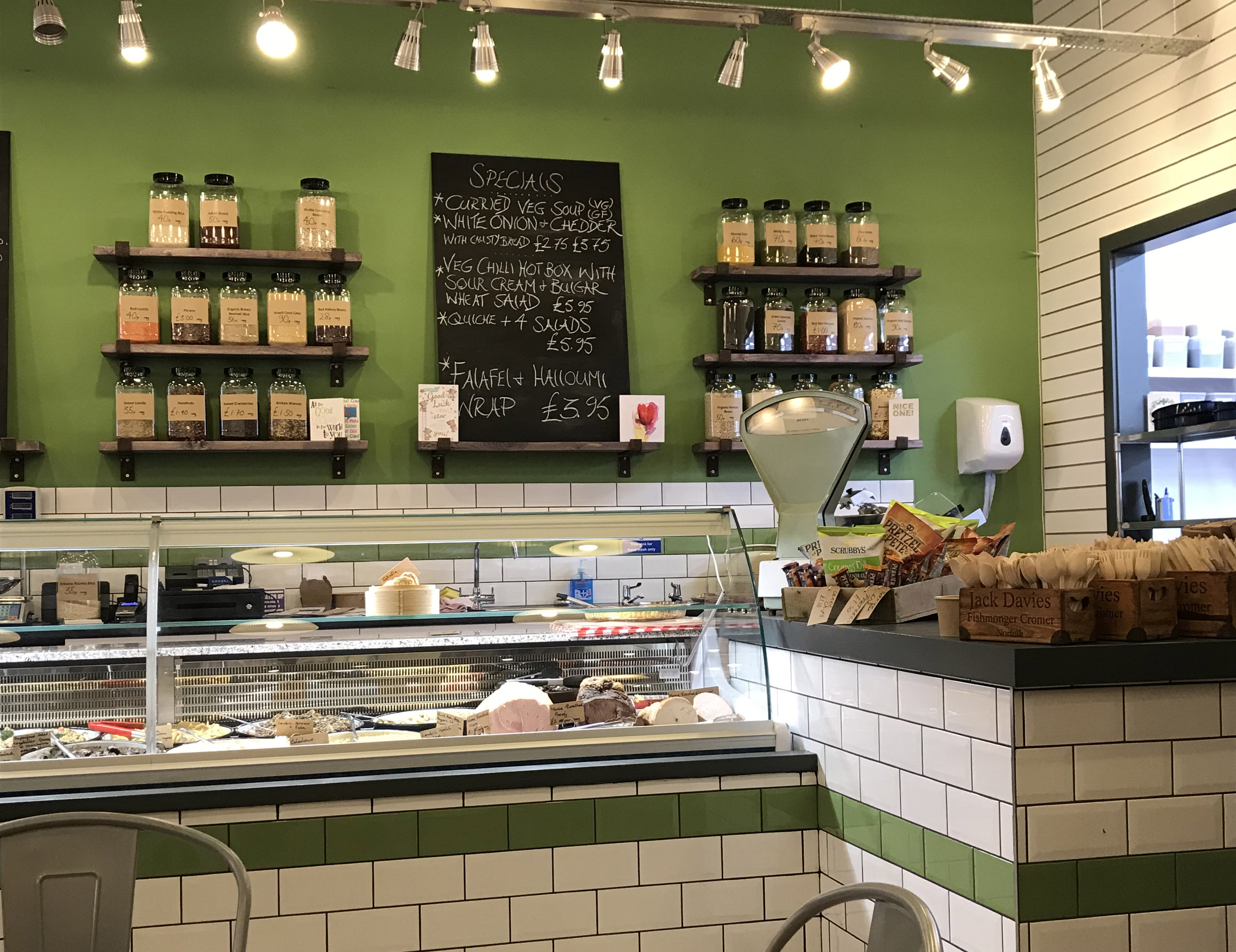 The high ceilings and echoey interior don't especially encourage long dwell time but that may be the point. The staff are enthusiastic and obliging, and happy to help explain how it all works.
So if you've fallen off the New Year's Resolution wagon to drop a few pounds, go veggie or just eat more healthily, Pomegranate and Sage is a good place to start to get back on track.