Review: Mathilde's
We've got the lakes and the mountain views and now we've even got the smørbørd to bring a cool Scandi vibe to a traditional Lakeland village.
Mathilde's is my fave new place for coffee and cake, a healthy lunch and a delicious breakfast.
An extension to the long-standing Heaton Cooper Gallery in the heart of Grasmere, it offers the first truly modern café the village has seen in a long while, if ever. It's a destination in itself and, as word gets out, is likely to be packed come the summer.
The slate entrance and terrace open into a light, bright space dominated by an enormous Heaton Cooper landscape painting, with floor to ceiling windows that overlook the village green. A picture window at the far end perfectly frames a majestic view of the hills. Blond wood tables, slate grey and dark blue paintwork are livened up with pops of primary colour chairs to give a clean, fresh ambience.
The café leads open plan into the gallery and shop selling artists' materials and a great selection of art and design books and gifts at one side and, at the other, through a glass door to a changing exhibition space.
Mathilde's is named after the young Norwegian country girl who fell in love with acclaimed nineteenth century English landscape artist, Alfred Heaton Cooper. Having returned to the Lake District from Norway in 1905, he worked from a studio in Coniston then Ambleside before moving to the current site in Grasmere in 1938.
His son William and grandson Julian went on to become respected artists in their own right, while the planning and design of the café and exhibition space are the brainchild of Alfred's granddaughter Becky.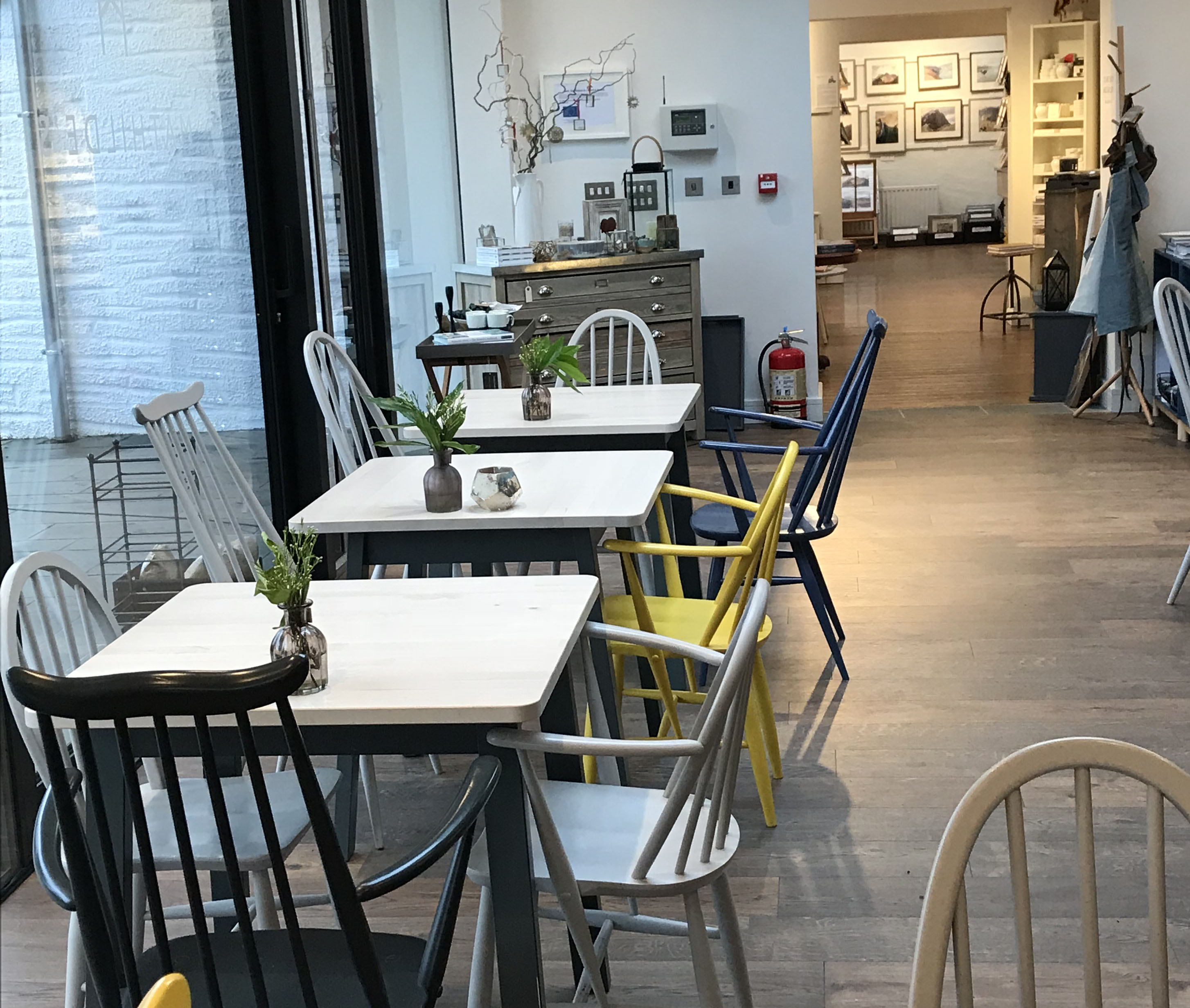 And so to the food. Perhaps not surprisingly for a chef who moved from nearby Forest Side, Rob McGill's dishes are fresh, full of flavour and beautifully presented with a distinct Scandi influence.
Rob began his career on the Cumbrian Tourism chef apprentice programme and subsequently worked at The Wild Boar and Low Wood, where he first met Forest Side head chef Kevin Tickle. He spent five years as sous chef at Harvey Nichols in Manchester before returning to his native Cumbria as junior sous at Forest Side.
Concentrating on breakfast (until 11.30am) and lunch (12-4pm) with a delicious choice of cakes, bakes, pastries and scones in between, Matilde's is so much more than typical daytime café fare. Prices are a little more too perhaps, but eminently worth it.
On my first visit, I went for the spicy carrot soup, an aromatic bowlful with a distinctive flavour I couldn't quite identify and a velvety texture courtesy of coconut milk, accompanied by a smørbørd open rye sandwich of crayfish and baby mustard leaf salad (£8.95), washed down with a large cappuccino. For one who usually eats on the hoof it was a substantial lunch, yet the clean, fresh flavours left a healthy, not heavy, feeling.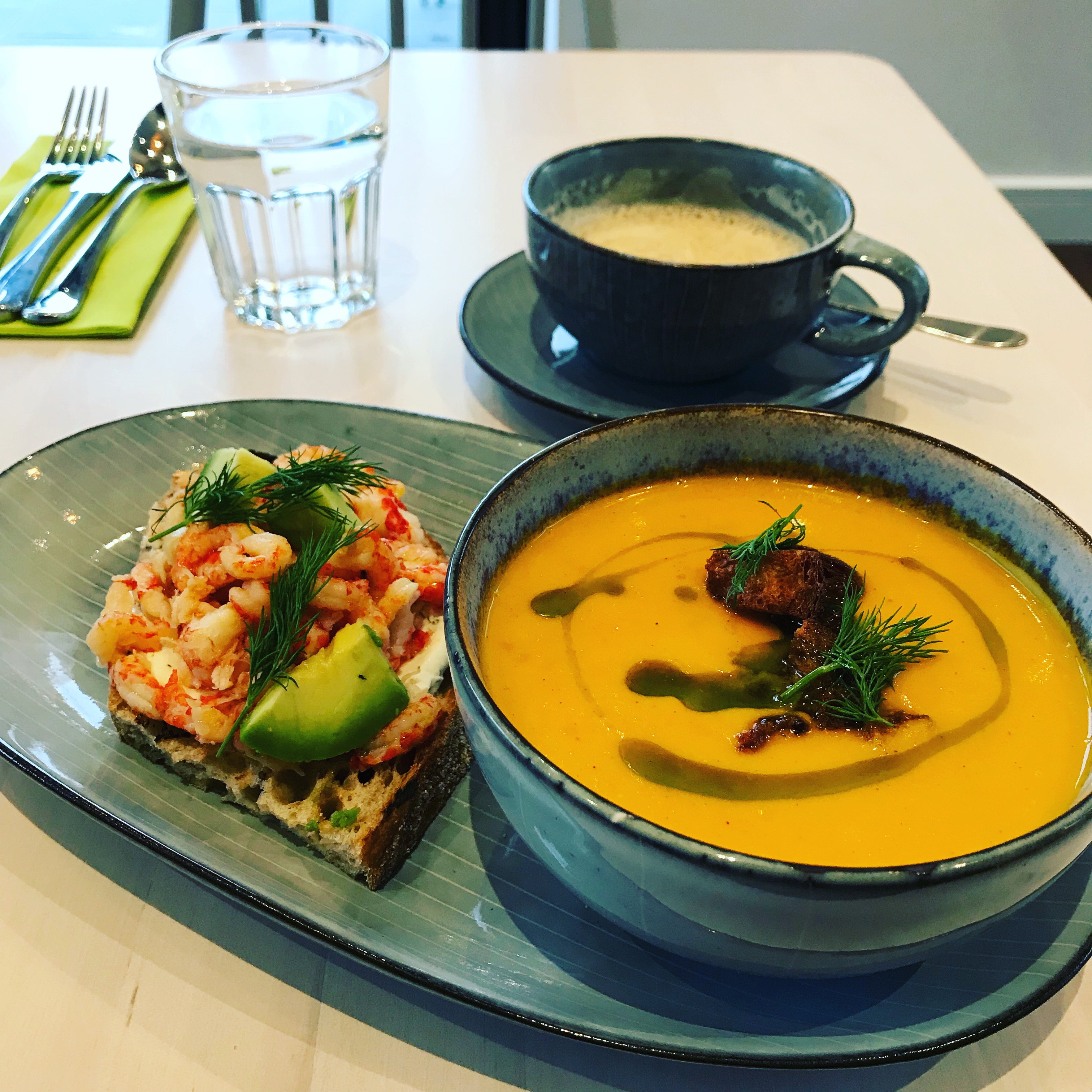 Other lunch options include salt-baked celeriac salad with pickled apple and toasted seeds (£9.25), Mathilde's krakauer hot dog with Scandi trimmings (£10.50), frikadeller or salmon and cod fishcakes (£10.95) and köttbullar, Scandinavian meatballs and mash with sauerkraut and lingonberry (£11.50).
Sides include new potatoes with that Scandinavian stalwart, dill, beetroot salad and pickled red cabbage (£2.75-£3.25).
I was so impressed with the quality of the presentation and the thought that's gone into the Scandi-inspired food that I returned with the family a couple of days later for a pre-walk weekend breakfast.
The wild mushrooms came with two poached eggs, jarlsberg cheese, watercress and toast (£7.50), while the Mathilde's platter had two perfectly soft boiled eggs supported by bacon, toast and jarlsberg. This 'two-course' feast was followed by malted yoghurt with gingerbread crumb (£12.50). Next time, for me it'll be a battle between the cardamom Nordic waffle with orange mascarpone and salted caramel pecans (£7.50) and the hot-smoked salmon and scrambled eggs with avocado (£9.50).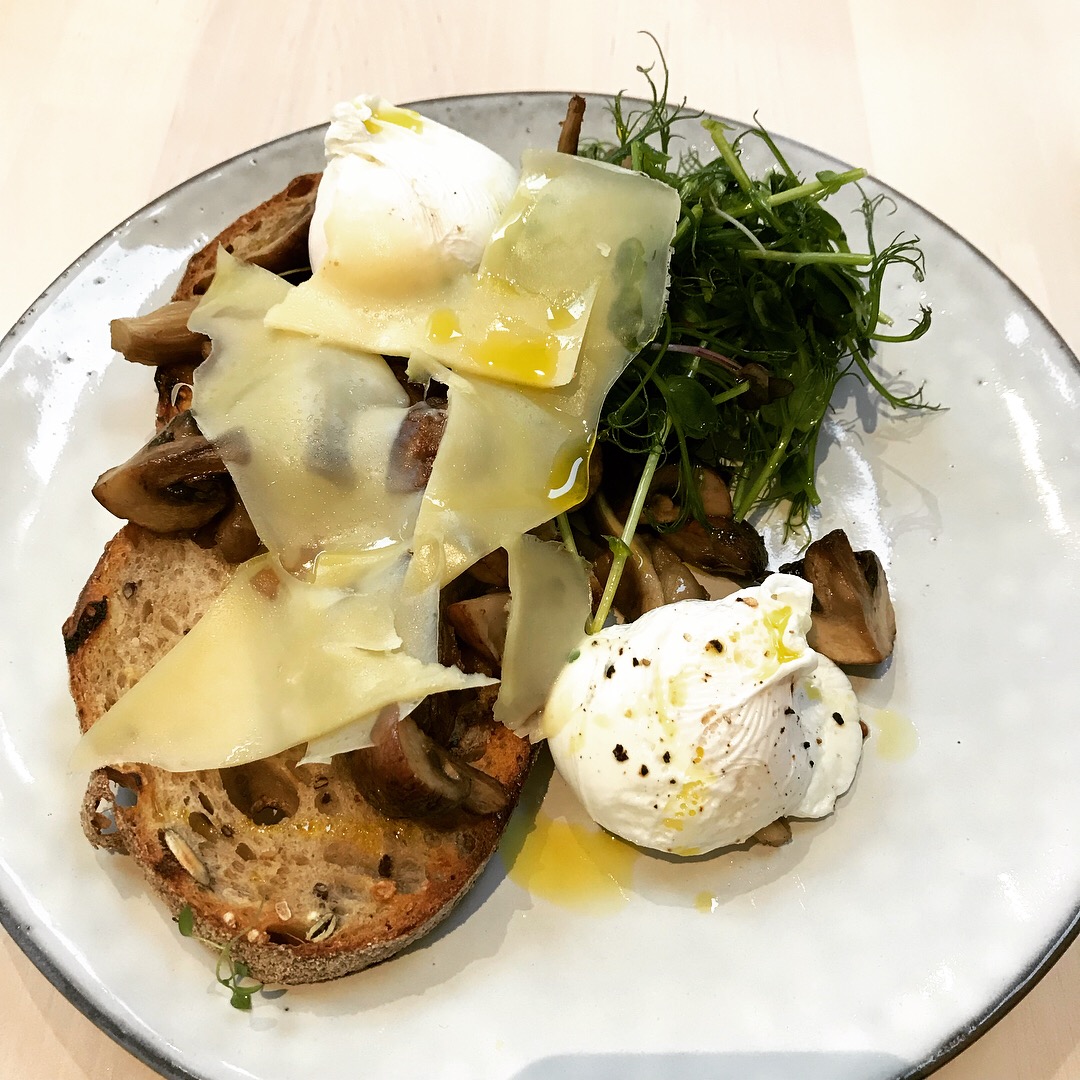 Fans of Homeground at Windermere and Chesters over at Skelwith Bridge will love Mathilde's, the upside of which is that it might make getting a table at all three slightly easier.
For the time being I'm enjoying the relative calm of this great new addition to the food scene. It won't last.