Review: Gilpin Spice
One of the many joys of living in the Lake District is that while the landscape and heritage remain steadfast, increasingly there are clever, creative types who come along to bring fresh new ideas for us all to enjoy.
Two and a half years ago, the Cunliffe family, owners of Gilpin Hotel and Lake House appointed Hrishikesh Desai, who grew up in Pune in western India, as executive chef. For those who remember the Gilpin Lodge of old – smart country house with a modern twist, cosy and comfortable with superb food – it was a radical step, not least for his much-chronicled appointment being made via a BBC2 TV show.
Eighteen months later and his eponymous restaurant, Hrishi, was awarded a Michelin star. A year ago, a second restaurant, Gilpin Spice opened in the grounds bringing a multi-national taste of Asia – another daring and unexpected concept to find off a quiet road in the heart of South Lakeland.
On a dark, wet Friday night the bright lights of the restaurant beckon in the hungry, though caution is required on the raised path from the car park to the flame-lit door, especially over the water feature.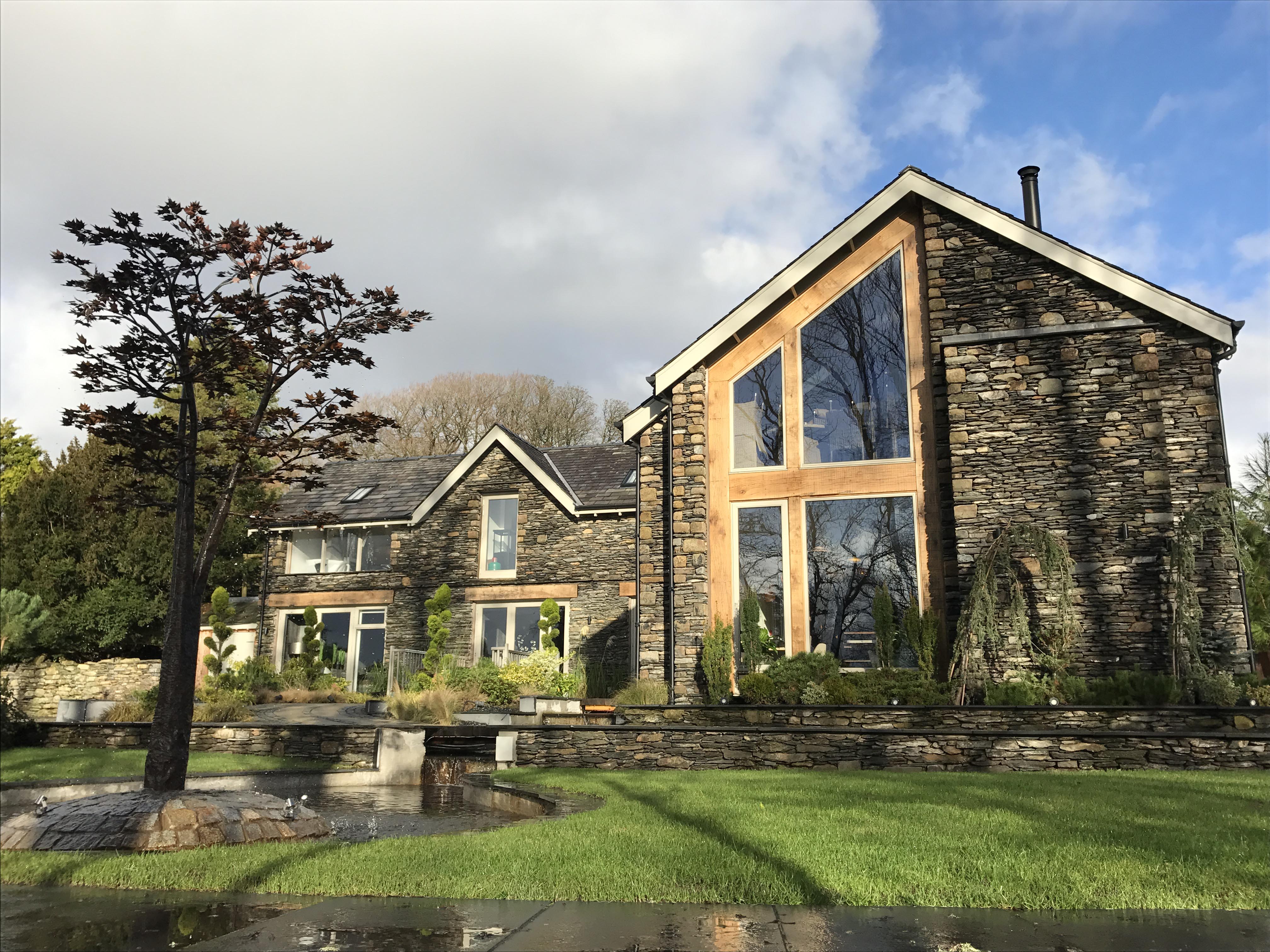 Once inside, en route to the main dining area, you get a tantalising glimpse of two smaller rooms, ideal for group gatherings, dark and club-like to the left, vibrant, oriental crimson straight ahead. Although seemingly very different, the overall effect is one of opulence and style, an intriguing taster of what's to come.
The main dining room is dominated by the open kitchen, a concept I love for the theatre it brings to a restaurant, although once the five chefs were in full swing I did feel for the romantic couples, seated on the brilliant bar stool sofas for two and in the firing line for fumes, despite the no doubt industrial scale extraction system.
Our party of three had a table in the far corner, giving two of us a panoramic view of the whole scene, a mix of couples and foursomes, hotel guests and locals, who like us had to book three weeks ahead, all kept informed by welcoming and knowledgeable staff.
The menu comprises snacks, soups and sharing plates large and small as well as a tasting menu (£70 for two) offering the highlights, with a vegetarian option too. India, Thailand, Indonesia, China and Malaysia all get a look in on the pan-Asia offerings in both food and beer.
We went for the tasting menu supplemented by three extras from the a la carte. It's served tapas style with each dish arriving as it's ready in a loose appetiser to main course system, another concept I really like both for its entertainment and dietary benefits. Your appetite is constantly prodded and you never quite know what's coming next, which, at Gilpin Spice, is especially exciting.
We began with tomato che saar, a velvety and flavoursome little bowl of soup, followed by a fun combo of puffed rice and Bombay mix, and chicken tikka flatbread. The yam ma muang salad next was distinctive for its fish sauce dressing.
One of our extras followed, chilli smoked duck breast, which is likely to become one of our family's must-order-it's-the-law dishes, only vying for priority over the satay chicken with its scarily moreish crunchy peanut sauce.
The slaw – crisp, fresh and zingy – was, despite its modesty, one of my favourites on the table, especially with the crispy soft shell crab. The seafood was supplemented by our choice of Bengal tiger prawns and mussels in a light coconut and curry sauce, labelled as a smaller plate but a worthy main course dish.
Still eager for more, our appetites were finally sated by the wood roasted marinated mackerel, rice and smoked lamb kheema, the kind of warm and hearty dish you'd ask your mum to make for you on recovering from a bout of illness.
If, like me, you want a bit of everything, you can end up with a strange combo on your plate – delicious Chinese stir fry vegetables along with chicken tikka flatbread to dip in the leftover curried mussel sauce. Whether the literal melting pot all works together and how true the dishes are to originals matters little – the great thing is that each arrival by the waiter brings something different, every mouthful a little surprise. Dining out should be exciting and a game for the senses, and Gilpin Spice certainly achieves that.
Trying to estimate how much to choose from tapas-style menus is always a little tricky – you don't want to leave hungry nor do you want to order so much that you're full with four more dishes still to come. It turned out we'd estimated it just right, although curiosity over the alphonso mango cardamom kulfi dessert still got the better of me.
The restaurant is child-friendly and although the food is subtle and quite sophisticated in its flavours, it's a great way for little ones to indulge in a culinary adventure. The sharing plate concept is ideal for them to try a variety of bites – our nine-year-old declared the chicken satay, duck, and mussels and prawns his favourites.
Despite coveting the seats of the diners in their cosy rooms at the front on arrival, on departure and meeting a blast of cold air confirmed as a chilly 17.5C by a glance at the heating thermostat, I was thankful for our table in the corner. For my taste they could ramp up the heat, both in the food and the restaurant, but it's an observation only.
The tasting menu is ideal for a first visit and still left us plenty of other interesting dishes to try on return. In other words, plenty more surprises to come.