New cafe owners are feline good...
It's all about dogs in the Lake District. From bowls of water outside shops to stiles with special doors to lift up and let them through, canines definitely have the upper hand (or paw).
But that could be about to change with the opening of the National Park's first cat café.
At KITTCHEN in Hawkshead you can share your mocha with a moggy or do some therapeutic stroking while you enjoy your charcuterie sharing platter.
There's a choice of four feline friends – nine-year-old brothers Bill and Gilbert or rescue siblings Daisy and Bruno, who are thought to be ten. As with all cats, it's their decision if they want you to pet them or if they deign to entertain you by showing off with their many toys or doing acrobatics on a bridge suspended across the ceiling.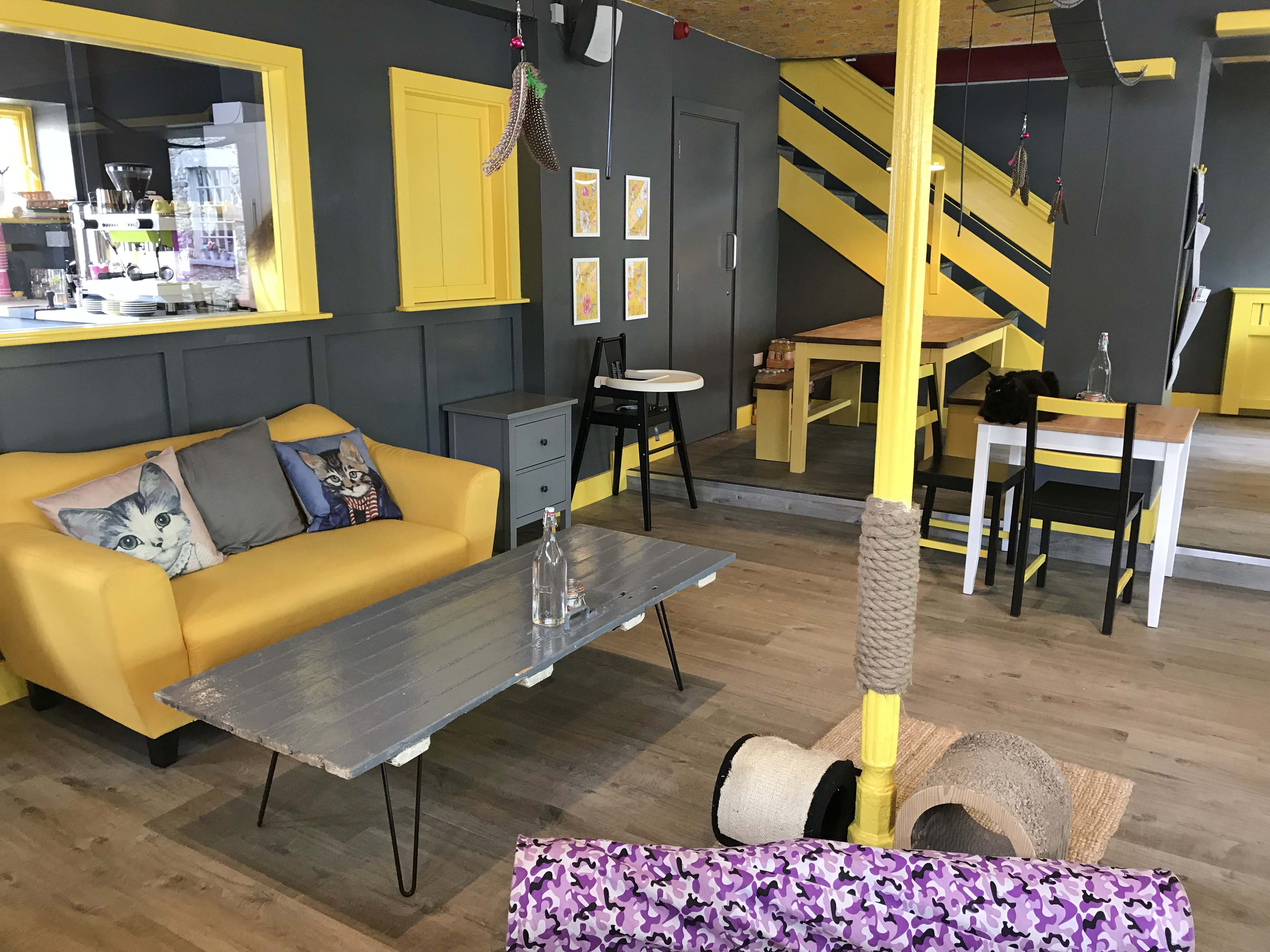 If this all sounds a bit bonkers it's actually following in a fine tradition of cat cafes, a concept that started in Taiwan, moved to Japan (where people living in tiny apartments can't have pets – literally no room to swing a cat) and is now big in London and Manchester.
Co-owner of KITTCHEN, Emma Watson says the Lakes version is different, however, not least because it's free. Apparently there's usually an entrance charge, typically more cats and a ban on children under 12. Emma, wisely, sees the benefit of welcoming younger guests, as long as they treat the cats nicely, which means not picking them up or feeding them.
The café has opened in a former outdoor clothing shop that's been empty for four years. Hawkshead, while it has some popular, stalwart cafes, has needed something new and youthful for a while, and Emma, 32, and her partner Luke Brown, 28, with their staff Polly and Neil, are providing just that.
"The other business owners in the village have been really nice to us because they don't see us as competition. We are offering something completely different," says Emma.
The cats are contained within the main indoor area, which has around 35 covers; for non-cat lovers there are seats outside that catch the morning sun (a lovely spot for morning coffee and a pastry with a view of the church) and in a courtyard shared with the village's other new businesses, The Little Ice Cream Shop and candle and bath bomb shop Agnes and Cat (yes, really).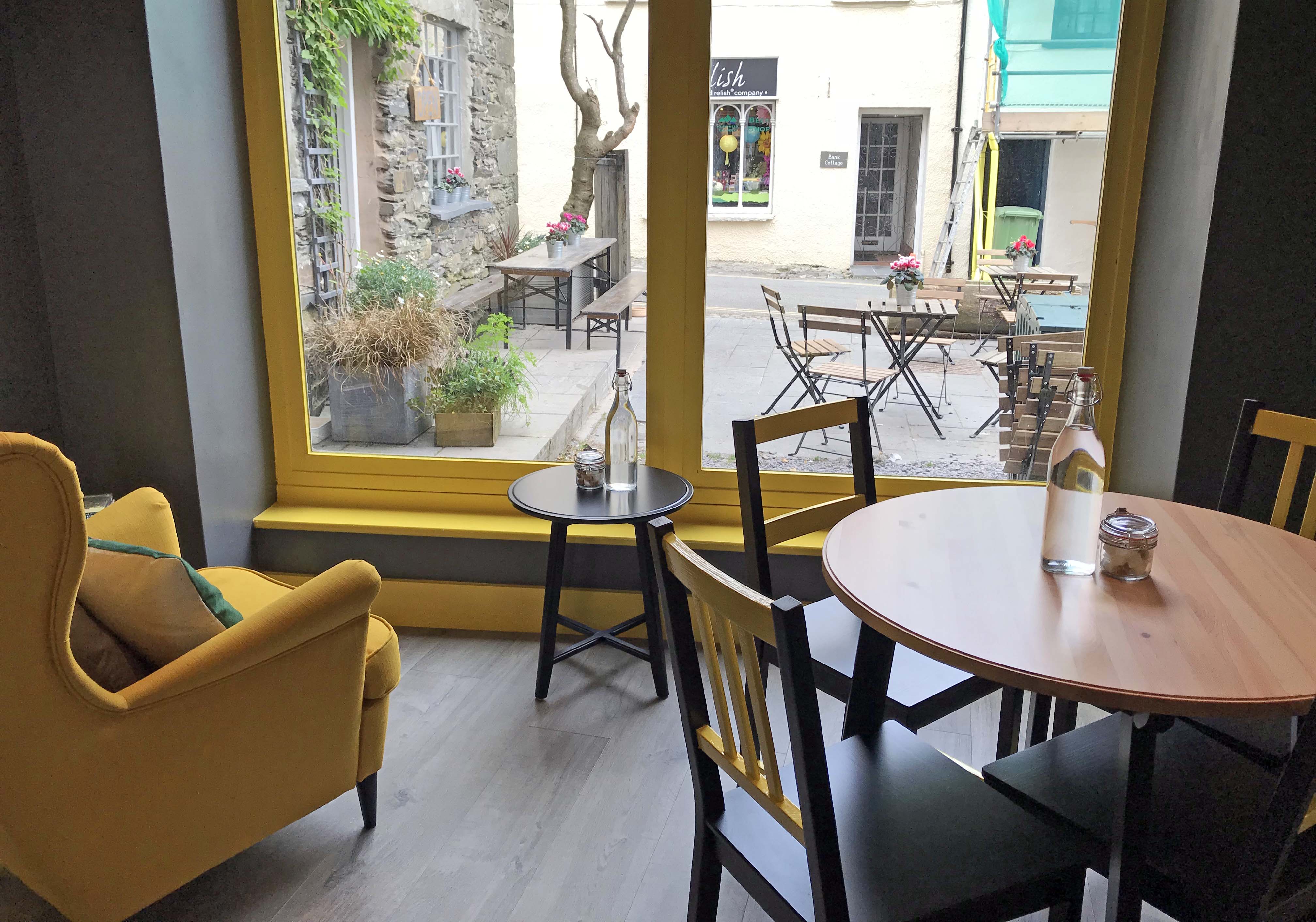 Emma and Luke lived in the village for a couple of years before moving to Coniston and, as locals, were keen to use as many Lakes suppliers as possible. As they're not chefs, the menu is limited to cold snacks. Bread, pastries and scones come from Fat Flour Bakery in Coniston, pies from Higginsons of Grange over Sands, and cakes from Bells of Lazenby. The pies are used in the charcuterie sharing platters along with Hawkshead Relish (across the courtyard); the vegetarian option comprises local cheeses and olives and antipasti from Silver and Green of Penrith. Large platters are £10, or £3-£5 for pie and pickle or a small plate.
On the beverages front, there's beer from Hardknott Brewery, Millom, coffee from Bruce & Luke's of Carlisle and teas from New Leaf Tea Tasters, just up the road in Far Sawrey.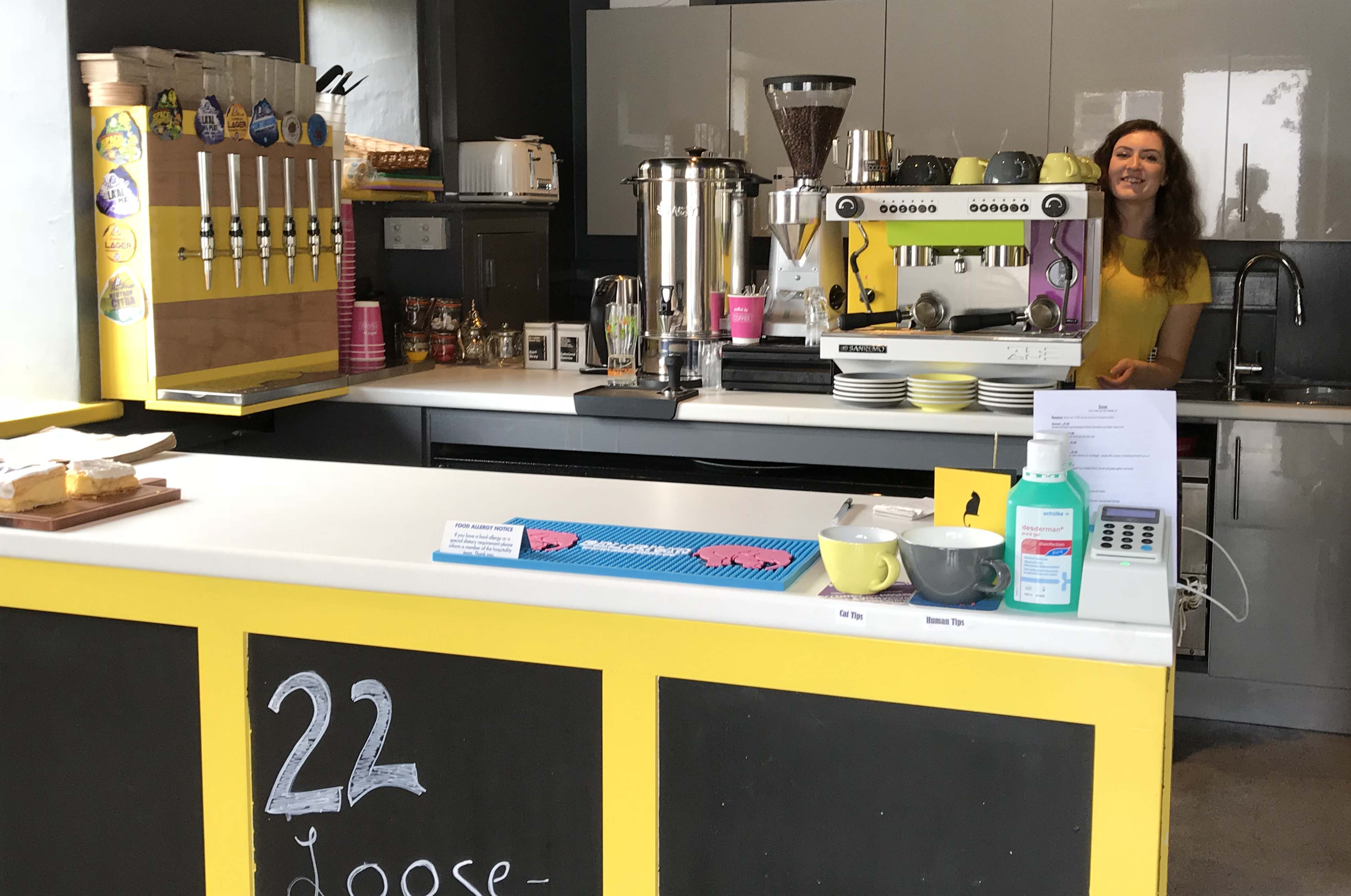 KITTCHEN is far more than just a café though. With a licence and late opening, it's already proving to be a popular evening venue with a quiz night every Thursday and Film Fridays. Their plan to be family-friendly means a kids' movie is shown at 7pm followed by a different one for grown-ups at 9pm. They're all free to attend, though booking a seat in advance is recommended.
"We want to show interesting movies that you wouldn't necessarily get in the cinema, so arthouse, indie films, Japanese animations, that kind of thing," explains Emma.
Events take place upstairs in a lovely room with original 1903 stained-glass windows. A red and black colour scheme and small bar tables create a Cabaret-style atmosphere for live music Saturdays twice a month; a third Saturday night is dedicated to poetry readings, story-telling and literature.
"Parents like the kids' film night because they can sit downstairs and have a drink while their children are entertained upstairs. It works well as most people who're coming at the moment are locals," says Emma.
Yoga classes start soon and no doubt other things will follow as Emma and Luke build their new business into a social venue for Hawkshead.
"We're a bit mad really," says Emma. "We've created a business out of what we enjoy. We love coffee, craft beers, live entertainment and cats, we just hope other people like those things too."
KITTCHEN is open from 9.30am-11pm on Mondays, Wednesdays, Thursdays and Saturdays; from 9.30am-5pm on Tuesdays; 5pm-11pm on Fridays; and 10am-10pm on Sundays. www.kittchen.co.uk @kittchencumbria