It's the height of fashion as Edmund Hillary arrives in Kendal
IT is fitting in this 65th anniversary of man's first successful attempt to climb Mount Everest that a lifestyle clothing collection honouring Sir Edmund Hillary should be launched. And not just by anyone. The new men's range is fronted by the New Zealand climber's son Peter with Edmund's grandchildren, George, Alexander and Lily, assisting in the launch.
Inspired by the technical garments worn by Sir Edmund Hillary and Sherpa Tenzing Norgay in the 1953 conquest of Everest, the new collection offers a contemporary take on the key styles and looks documented during the expedition.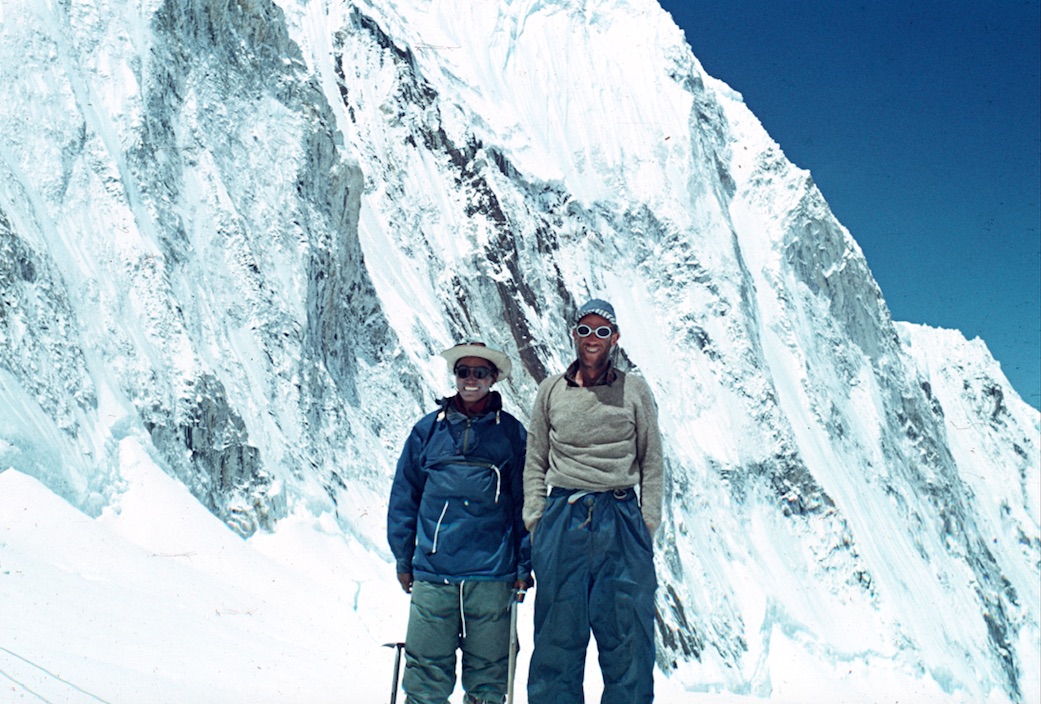 It's being stocked exclusively in the North of England at branches of Jules B, including Kendal, which is only right given Cumbria's claim to Britain's own highest peak. Its arrival also revives a famous link between the 1953 expedition and the Lake District.
At 11.30am on May 29, as Hillary and his climbing team took in the view from the 8,848 metre summit of the world's highest mountain, they munched on Romney's Kendal Mint Cake, which has been made in the town since 1869. Romney's, who began manufacturing it in 1914, bought out the originators of the glucose-packed treat, Wiper's, in 1987.
One member of the expedition wrote: "It was easily the most popular item on our high-altitude ration - our only criticism was that we did not have enough of it!"
According to Romney's, the company had received a letter asking for 38lbs of Kendal Mint Cake after a member of the team had seen it advertised in a mountaineering magazine. The order had to be approved by the Ministry of Foods as wartime rationing was still in place.
Mint cake had become a popular addition to climbers' and adventurers' backpacks after its energy-giving properties were first appreciated by Sir Ernest Shackleton's 1914-17 Imperial Trans-Arctic Expedition.
Sherpas could subsequently be found carrying it on the Everest attempts of 1922, 1924 – it was said to be a particular favourite of George Mallory on that ill-fated expedition – 1933 and 1935-6, as well as on Hillary's successful ascent in 1953. The confectionary was apparently packed in wooden cases lined with tin, made by Martindales, also of Kendal, to keep it fresh. It's thought the cases were carried by mule 400 miles from Darjeeling in India to Everest Base Camp, each one weighing 40lbs, which was the maximum load a Sherpa was allowed to carry.
So what of the clothing collection, some items of which use the same fabrics and construction methods of the original 1953 expedition garment? It's high quality, offers a cool take on outdoor and comfort clothing and brings some colourful retro cheer to the men's market. Sustainable goosedown and Ventile – a woven cotton fabric first developed by scientists in Manchester – should keep out the worst of conditions in Cumbria and elsewhere.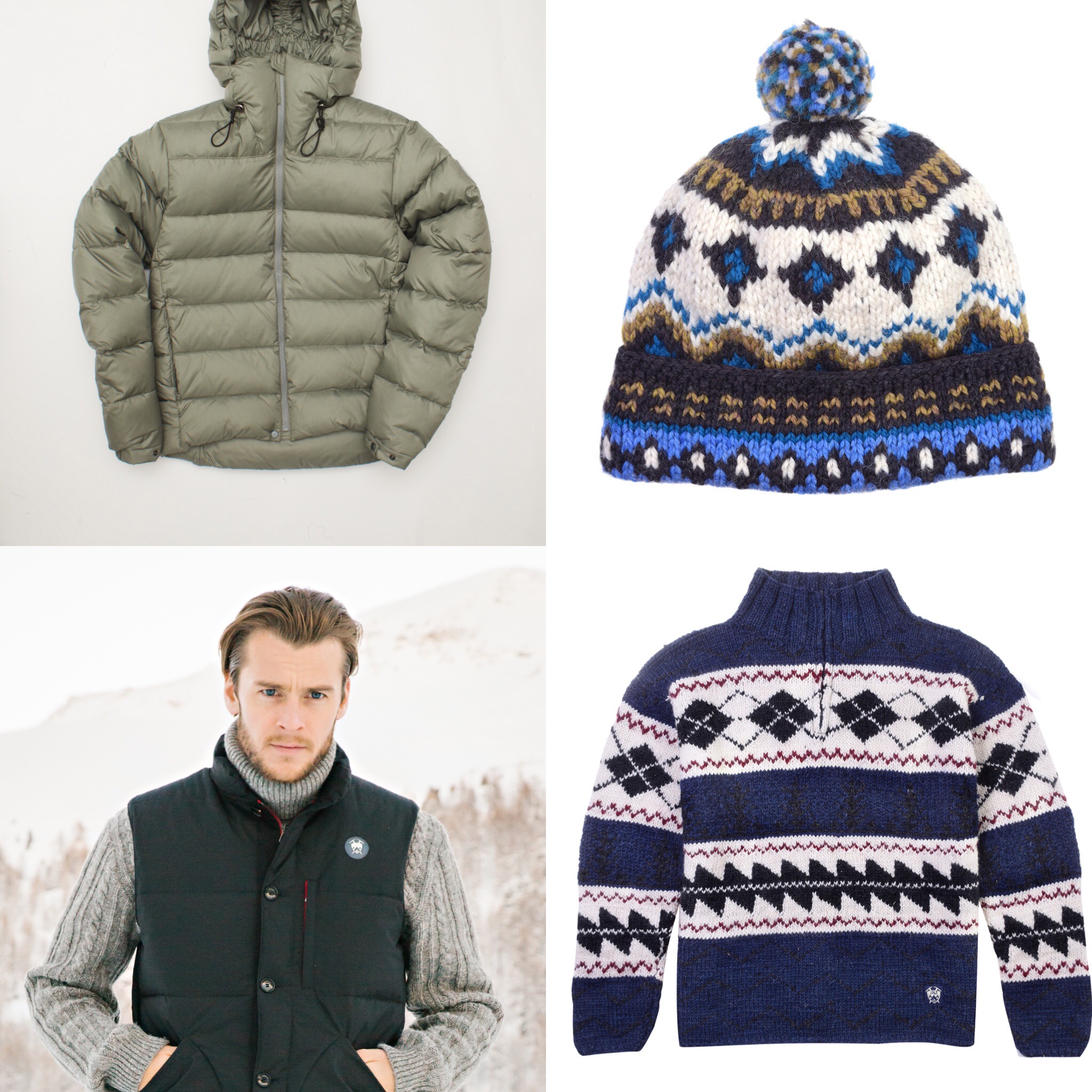 Jackets include classic and down-filled parkas - the Khumbu is a replica of the parka worn by Hillary - lightweight quilted jackets, the military inspired Namche and the retro-style, Shetland wool field jacket Explorer.
The knitwear range includes some items made from the same yarn as that in the 1953 expedition and others that are replicas of Everest clothing or are inspired by the Himalayan landscape.
The cosy Snowflake design was inspired by one worn by Hillary in a holiday photograph of him and his wife Louise, and the Argyle was based on another image of him at the foot of Everest.
The Cable Knit roll neck, popular on the Everest expedition, is made in England from un-dyed yarn from Yorkshire, while the Lukla cardigan and South Col shawl neck pullover are made from British lambswool supplied by Z Hinchliffe & Sons, of Huddersfield.
The collection also includes a contemporary, fine gauge merino wool crew neck and a half-zip sweater, and a range of bobble and Hillary replica beanie hats. Prices range from £50 to £699.
There is feel-good in every purchase too since the brand will seek to reinforce the initial expedition's ties with the Nepalese Sherpa community by donating a proportion of all sales to the Edmund Hillary Brands Trust.
The Trust continues to support the 42 schools, hospitals and medical clinics in the Mount Everest region which Sir Edmund Hillary built and ran, as well as other health, education and business development initiatives set-up subsequently for the people of the Himalayas.
For more information, visit: https://www.mintcake.co.uk; https://www.julesb.co.uk/search/edmund-hillary-m963/edmund; https://www.edmundhillary.com