Interview: Author Sanjida Kay discusses her new book
Sanjida Kay is back in the Lakes, having endured an eight hour drive from Bristol on a bank holiday weekend to get here. She'd probably prefer to be putting her feet up wth a glass of wine and catching up with the old school friend with whom she's spending the weekend and who's had an equally difficult journey south from Oban. Instead she's chatting to me about her new book, My Mother's Secret, her third psychological thriller that's partly set in the Langdales.
It's an area Sanjida has come to know well since visiting the Lakes has become an annual event when the friends briefly break away from work and family life to walk and talk. Sanjida also used to come here as a child, having grown up in Micklethwaite and Ilkley, in West Yorkshire.
"My friend and I went to all different places in the Lake District then found Elterwater and absolutely loved it. It's so beautiful and it's such good walking round here, and we love the hostel. It's like a home from home and Charlie and Andy are so lovely," she says, describing the managers of the Elterwater Hostel, her base for the weekend.
Two of the central characters in her book, Lizzie and Paul, initially live in the Langdales, where Paul works as a National Trust ranger.
On the subject of settings for stories, Sanjida says: "I love coming here and because I've known it a long time it seemed to make sense to have a character based here.
"I think it makes it more authentic. You can write very vivid and evocative descriptions if you know a place really well, and the setting reflects the story and the characters. Lizzie, as an environmental student who grew up at Bolton Abbey, feels safe at Elterwater, whereas Emma [another principal character] feels safe in her middle class life in suburbia. In reality, neither of them is safe."
The Langdales do, however, play a relatively minor role as the action moves to Leeds and then to Bristol, where Emma lives with her OCD husband Jack, younger daughter Ava and angry but literature-loving teenager Stella, who becomes one of the most compelling characters in the story. Jealous yet protective of her little sister, she is caught up in trying to uncover the secret she's convinced her mother is hiding.
As in her previous novels, Bone by Bone and The Stolen Child, Sanjida enjoys exploring the complexities of the mother-daughter relationship. Although her own eight-year-old daughter, Jasmine, has never been at the right age for research, Sanjida says becoming a mum has informed her writing. "Having a child opens up a whole different perspective, not just on being a parent but also on what it's like to be a child, especially now. Our childhoods were so different, without the pressures of social media."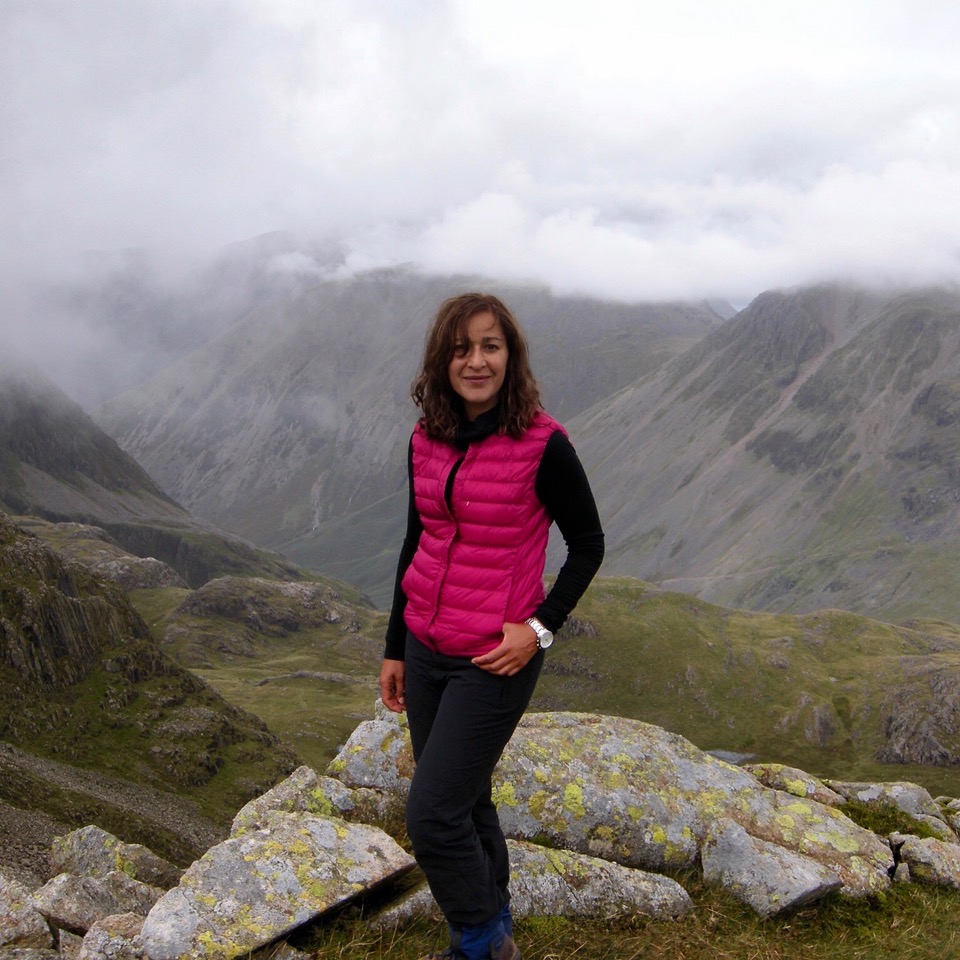 She was able to gain insight into the teenage mind while working for a charity where she helped to develop writing among a group of young people. "I was able to listen to the language they used, as well as ask them what they were interested in," she explains.
Her life as a mum has also opened up possibilities from a plot perspective.
"Ideas for my previous psychological thrillers all came from the school gates. I hear things then think 'what if that all went wrong'. I take it to a darker place."
She writes in cafes at least once a week, often picking up snippets of overheard conversations.
Having written eight books of literary and historical fiction under the name Sanjida O'Connell, she is relatively new to the thriller genre but being a novelist per se was never in doubt. "I had an epiphany when I was five that I wanted to be a novelist and a zoologist," Sanjida reveals.
She fulfilled the second ambition by studying zoology at the University of Bristol then did her masters at UCL in London, researching the psychology of chimpanzees, after which she finished her first novel.
Now she reads "almost exclusively" psychological thrillers "to try to work out how to write them", her favourite authors being Peter Swanson and A J Finn.
One technique she employs in My Mother's Secret is to reveal to the reader a secret that's central to the plot but deprives the characters of the same knowledge, building suspense before reality dawns.
A complex plot requires careful planning and Sanjida explains that she spends a long time working through hers scene by scene so that when she begins to write it's a quick job, just a year from offering an initial idea to her publisher to the finished work.
"It's not that planning it carefully means it's very prescriptive - some of it is very brief, I had one scene in My Mother's Secret that was 'Stella and Adam get closer'. I know what needs to happen but I don't necessarily plan how in detail.
"The scenes between Stella and Emma, for instance, were really dynamic, their voices in my head were very clear as I was writing. Then I was able to drop Lizzie's story in where it needed to be; I felt like it had continuity because I was on the journey with her."
As it becomes clear that certain lives in the book are interwoven, it isn't to give anything away to ask if a man who loves a fit and outdoorsy fell walker with an interest in the environment can also love a city-living middle aged shapely mother with a passion for sourdough?
A number of themes inform the plot including some real life scenarios. Sanjida was enthralled by the cases of undercover special branch officers who formed intimate relationships with political activists they were tasked with observing. She was inspired to explore the idea of long term lies and deception, and how domestic life can be shattered by guilt and deceit, all feeding a sinister undercurrent to the book.
The advice of an ex-police commissioner friend helped bring authenticity to the life of a character who goes into witness protection.
One area in which Sanjida was able happily to carry out real life research was Emma's job as a baker. Based on Hart's Bakery, beneath Bristol's Temple Meads station, Sanjida says: "Not only does Hart's sell the best coffee in Bristol, but also the best sourdough. I had to hang out there and learn how to bake. In fact, quite a few of my favourite cafes feature in My Mother's Secret."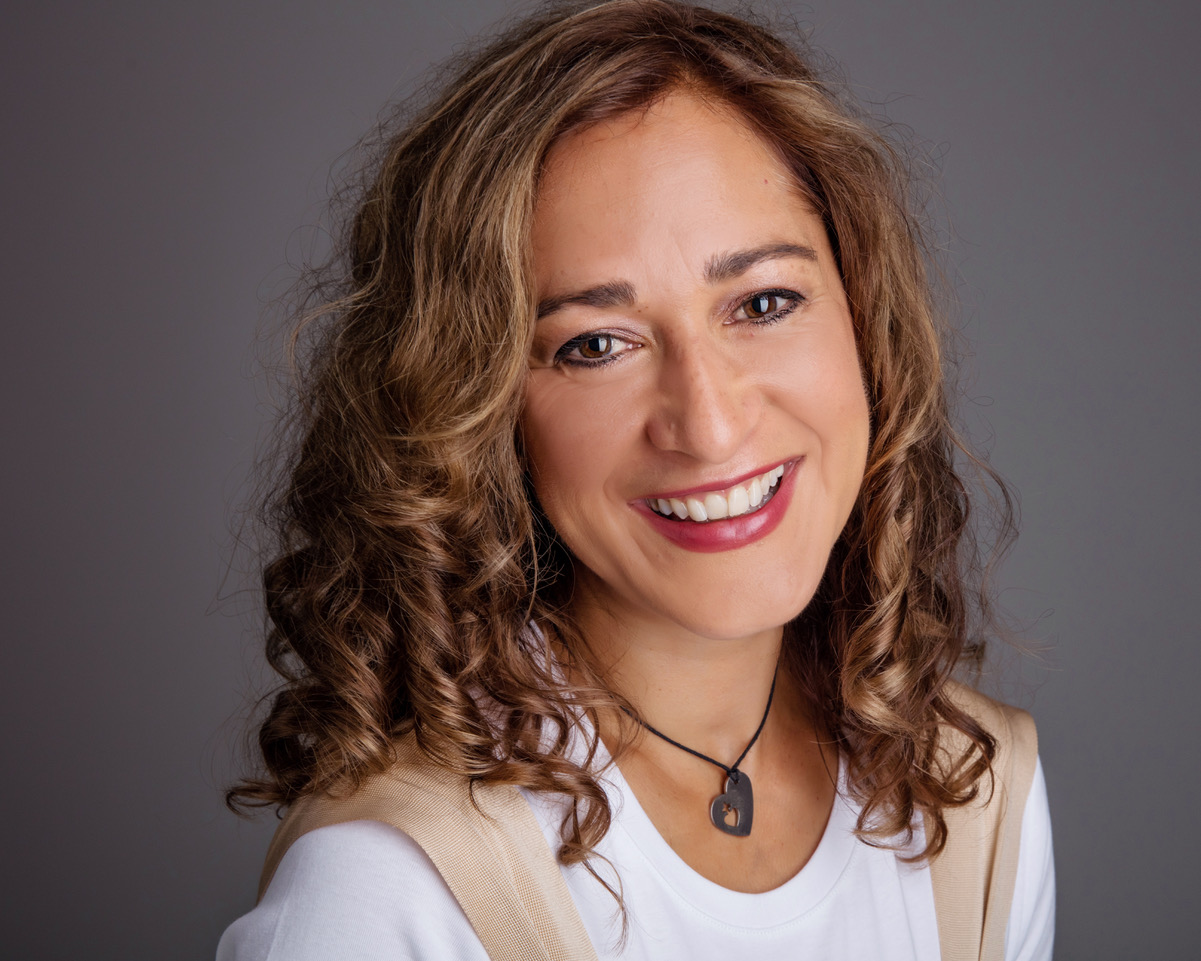 As the book reaches its conclusion, Lakes readers will be keen to find out if Paul or Lizzie are able to return to their beloved Langdales. There's no doubt that Sanjida will be back.
"I come to be inspired, not specifically for plots or characters, but when I'm here I'm away from my everyday life, looking after family and having to write a certain number of words every day.
"There is something about being outside and walking that's really brilliant for creativity. It gives me a bigger picture perspective on my life and work and that is inspirational."
* My Mother's Secretby Sanjida Kay (published by Corvus) is out now.