Diving into the great outdoors
In early March the M6, one of Britain's principal motorways, had to be closed at Shap due to heavy snow blown in by the beast from the east.
It's typical of the unpredictability of the British weather that just four months later I find myself in the same location enjoying a swim in the open air. Strange enough in itself, without the fact that I've been driven here in a bid to cool off amid a heatwave that has, for several days, seen temperatures in Cumbria hit 30 degrees. The early evening sun at the end of the working week is still decidedly hot and the water is as warm as the welcome at the community outdoor pool.
It seems unbelievable that this linear village standing at just under 1,000ft above sea level and surrounded by moorland has a swimming pool at all, nevermind one with a claim to fame as the highest outdoor heated pool in the country. Edged too with picnic benches and sun umbrellas it is, frankly, incredible.
Along with the villages of Askham, near Lowther, and Lazonby, near Penrith, the lucky residents of Shap have this remarkable facility on their doorstep. In this kind of weather plenty of other people are prepared to travel for their charm, such as the teacher from Kirkby Stephen who had called in at Shap after work before heading home to Sedbergh.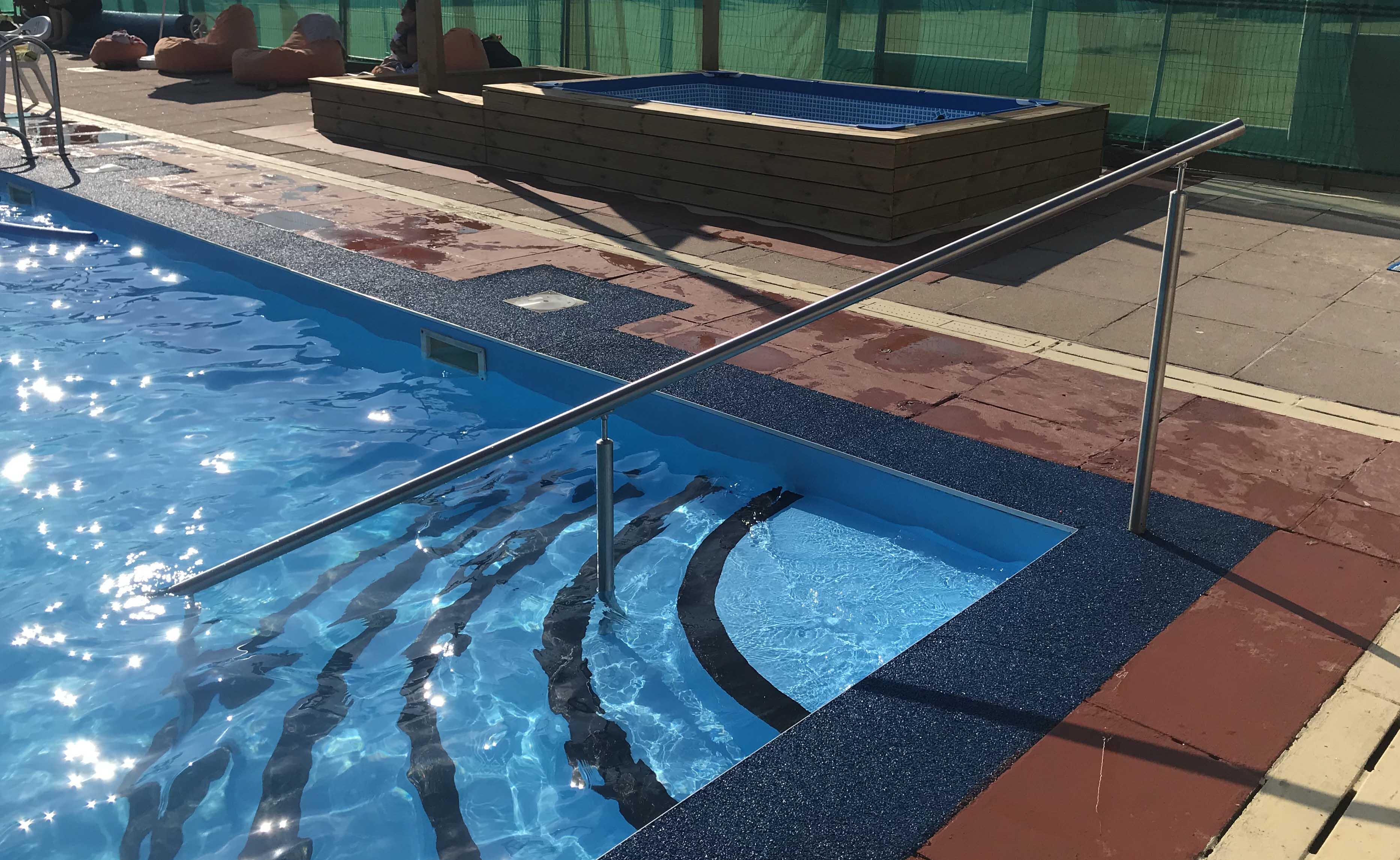 Just as Beecham rang the death knell for the rural branch line, many community pools like these disappeared over the years. Somehow, Askham, Lazonby and Shap managed to keep theirs going, due to the drive and dedication of local volunteers. Each pool also employs professional lifeguards and offers season tickets as well as daily admission.
Sadly Shap's suffered damage in recent storms and repairs are still ongoing. New boundary fencing is still to be completed, but the pool itself and pool edge areas have been recently refurbished and are spotlessly clean.
My favourite pool, though, is Askham, and not just because it's the biggest and the warmest. Its setting in a tree-lined grassy park where families lay out their own picnic rugs and deckchairs lend it a Fifties holiday camp vibe. The changing rooms are modern and there's even free Wifi. It's also just a short walk through the lovely village to Askham Hall Kitchen Garden Cafe, where they serve pizzas direct from the outdoor oven and the best Spanish almond and orange cake. Perfect when you've swum up an appetite.
With three open air, heated pools to choose from in Cumbria, here's the LakesLux run-down:
Shap
Pools: Heated 16.5m swimming pool, with shallow and deep ends; above ground toddler pool and sand pit.
Facilities: Separate men's and women's changing rooms with power showers and lockers; 2 family/disabled changing rooms.
Picnic tables and sitting area. Tuck shop. Free use of floats and pool toys. Free parking. Children's play park next door.
Open: May to September, generally from 3.30pm-6pm weekdays and from 2pm-5pm at weekends. At busy times, they allot time slots to differ to age groups so check the website.
Daily admission: Adults, £4; children aged 5-15, £3; under-5s, £1; spectators, £1.
Contact: Gayle Avenue, Shap CA10 3NS; www.Shapswimmingpool.co.uk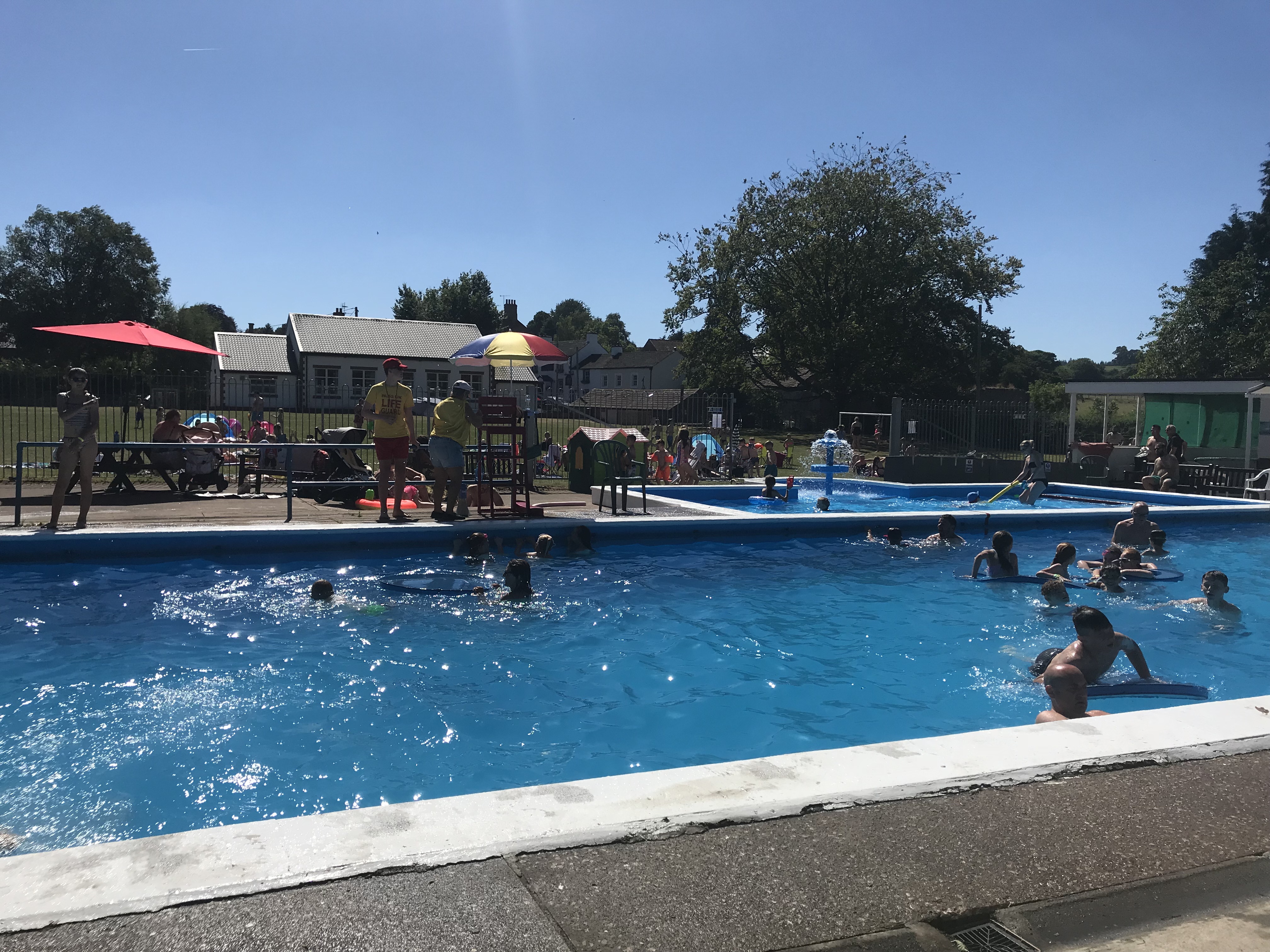 Lazenby
Eight miles north east of Penrith, Lazonby pool (above) is something of a trek from the central Lakes but it's no less popular for that. At busy times, they have to run a colour wristband system to limit numbers in the water.
Pools: Heated 17m swimming pool, from 1m to 2.29m depth; toddler pool with fun fountain.
Facilities: Separate men's and women's changing rooms with showers. Picnic tables and sitting area. Kiosk for hot and cold drinks and snacks. Free use of floats and pool toys. Free parking. Large community field for ball games and sunbathing next door.
Open: Now to September 16; term-time weekdays 3.30pm-5.30pm; weekends, school holidays and bank holidays 1pm-5pm.
Prices: Adults, £3.50; seniors, £2.50; children aged 8-18, £2.50; children aged 2-7, £2.50 (must be accompanied by paying adult); Under-2s, free (must be accompanied by paying adult); family ticket (4 people) £10; spectators by donation.
Contact: Lazonby CA10 1BL, tel: 01768 898346, www.lazonbypool.co.uk
Askham
Pools: Heated 20m pool to 2.1m depth, heated toddler pool.
Facilities: Separate male and female changing rooms with one power shower in each and metal baskets for hanging your stuff. Kiosk selling drinks and snacks with card payment facility. Free use of floats and pool toys. Free parking.
Open: June-September. Term-time weekdays 2pm-6pm (from July 23, it opens at noon), weekends 12pm-6pm.
Prices: Adults and children aged 5 and over, £4; children under 4, free; family group (4 people any age), £15; spectators £1.
Contact: Village car park, CA10 2PN, tel: 01931 712999, facebook.com/Askhamswimmingpool.askhamwww.askhamandhelton.co.uk
NB: Opening times can change, so always check on websites and social media before setting out.