Celebrating the worth of words
Gathered beneath a portrait of probably England's best loved – and certainly best known – romantic poet, a group of school age writers nervously await the verdict from judges in a competition for a new generation of young poets.
It's hard not be inspired when the location is Rydal Mount, the house that was home to William Wordsworth for 37 years and indeed where his life ended in 1850.
For these young poets, meeting Wordsworth's great great great great grandson Christopher Andrew, who is presenting the prizes, in this place seems a little daunting. On the face of it the winning poem – Deep Waters by Mayumi Singh, which describes a terrifying and tragic journey by refugees attempting to cross the Mediterranean to safety – could not be further from Wordsworth's own work in terms of language and content. And yet it does express its 12-year-old author's deep concern for and understanding of the world around her, which is very Wordsworthian.
"We had over 200 entries, which we whittle down as a family. It's difficult because you don't want to sit in judgement of anyone but, this year, in the end the winner was obvious," says Christopher, who co-owns Rydal Mount with his brother Simon Bennie.
The story of how the property is in the hands of Wordsworth's descendants is an interesting one and not, as many might assume, that it has simply been passed down through the generations.
In fact, Wordsworth himself never owned it, he was a tenant only when the house was owned by Lady le Fleming of Rydal Hall across the way. Upon the poet's death in 1850, the family connection was cut until 1969 when Christopher's grandmother bought it.
Christopher's mother, Susan Andrew, explains: "Mother never lived at Rydal Mount. She bought it because a group of eminent Wordsworthians wanted to secure it but weren't in a position to pay for it. My mother had the money and agreed to buy it to hold it for them so that, once the money was raised, it could be handed over.
"In the end, the money never was raised and by then it had become mother's baby so she decided to open it to the public. When he lived here, people would walk up the hill to visit Mr Wordsworth and he was said to be welcoming, so she thought she'd do the same."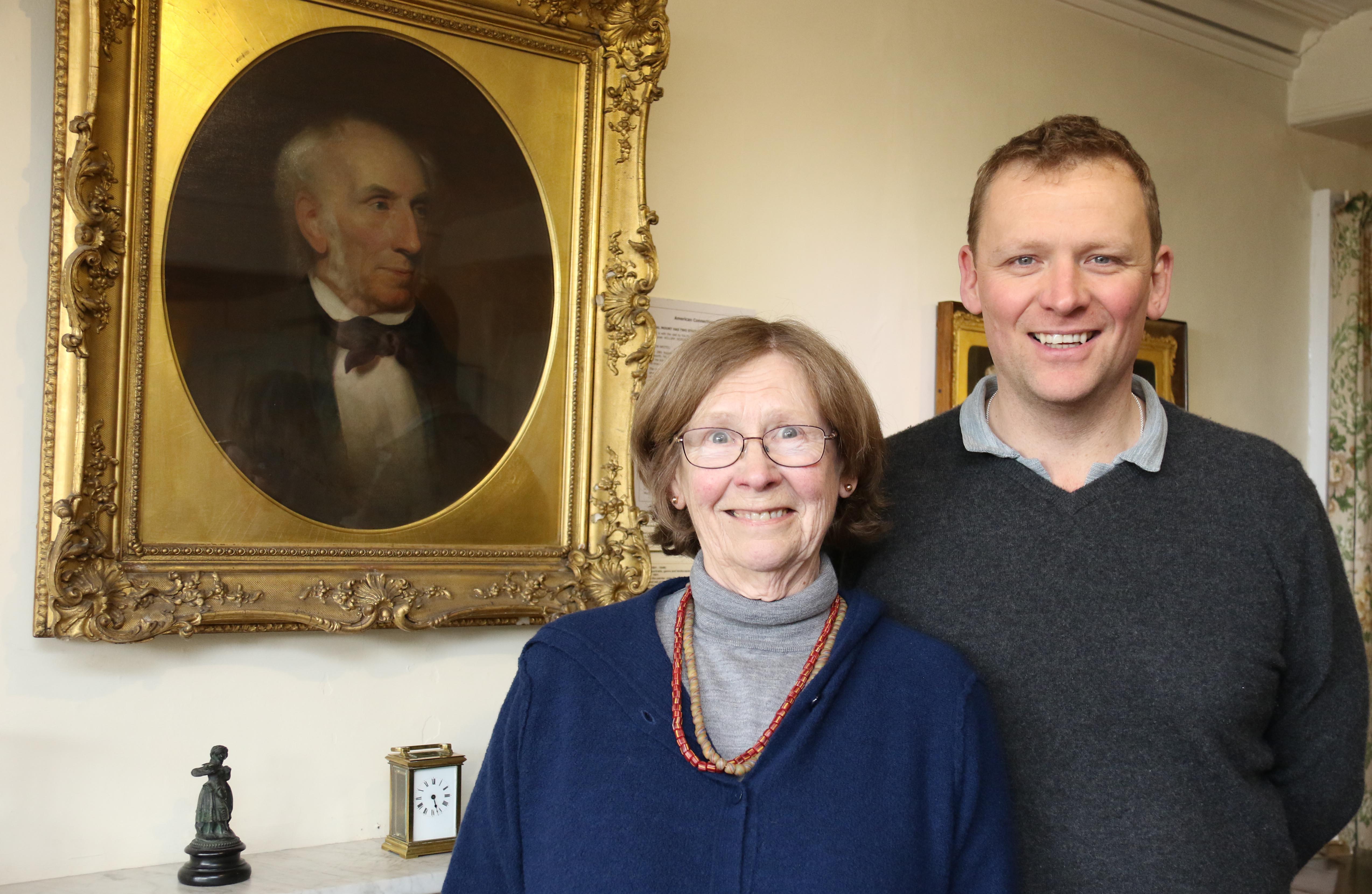 Susan Andrew and her son Christopher beneath a portrait of their ancestor, William Wordsworth, at Rydal Mount
Susan's mother, Mary, knew the Lake District through many happy family holidays with her parents, Ella and Christopher, the last to still have the Wordsworth name on this side of the family. It's a situation that continues today, with Susan living in Kent and her son based in London. They get to visit four times a year, would prefer it to be more, and stay in the family living quarters in Rydal Mount when they do head north.
The house attracts around 25,000 visitors annually who are able to wander freely around the beautiful gardens and the house, which has an authentic and homely, lived-in feel. They can see Wordsworth's study, his bedroom, his eldest daughter Dora's and sister Dorothy's rooms and the family rooms.
Some pieces of furniture and personal items have been donated or loaned by family members and Wordsworth followers; others have been selected for their accuracy to the period of Wordsworth's time here, which included his being awarded the honour of Poet Laureate.
"Dove Cottage have the marvellous manuscripts and academic works; we are the family home, which I think is a good combination," says Susan.
Wordsworth was very fond of his garden and Dorothy said he created a paradise for children at Rydal Mount. The one piece of property he did own was a piece of land next to the churchyard at the bottom of the lane, known as Dora's Field, which was later given by a cousin to the National Trust.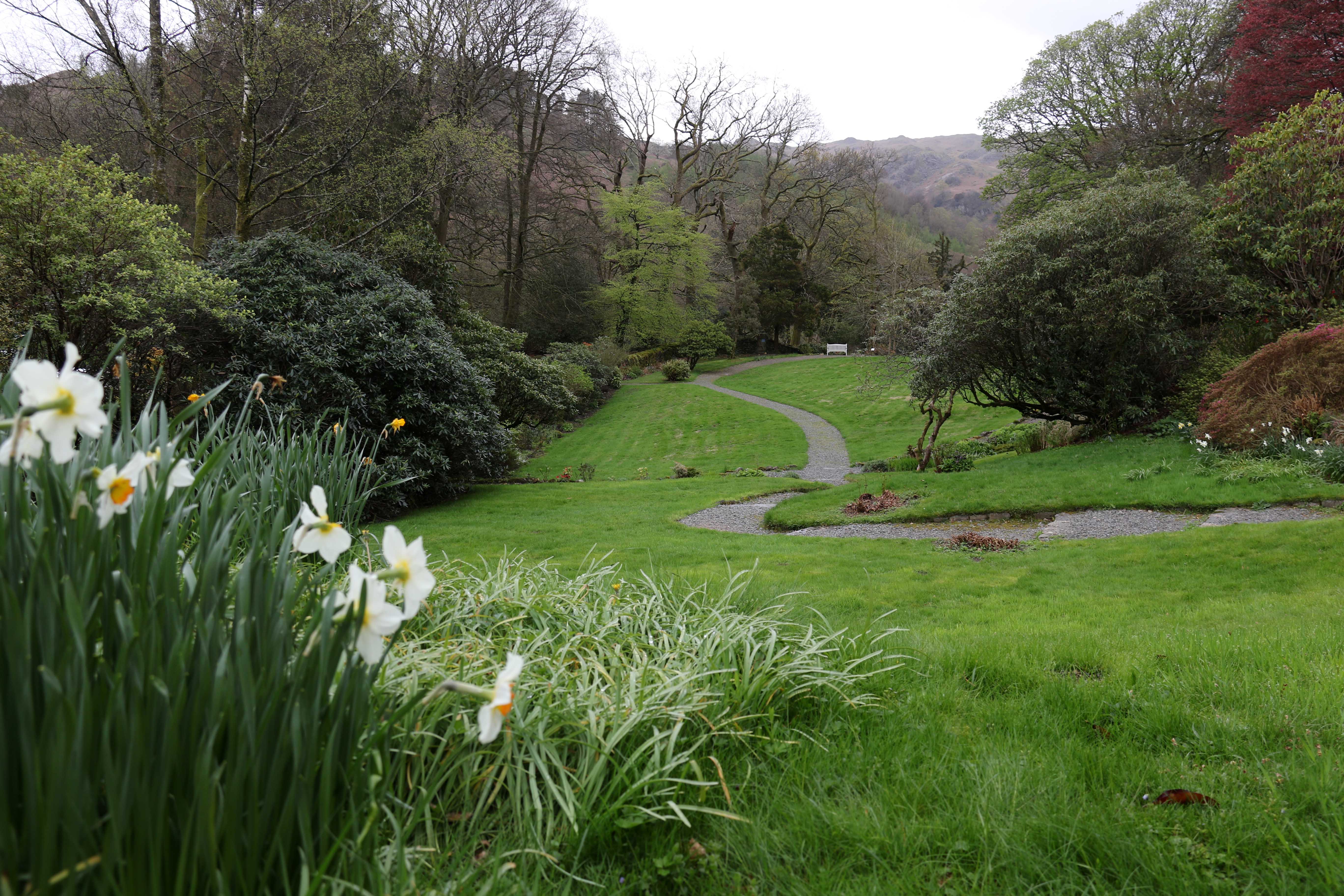 As the mother of the current custodians, is there an expectation on Susan to know everything about her famous ancestor? "If people do expect it then I'm afraid they're very disappointed. I came to it all pretty late in life and the guides here know far more than I do.
"To me, it's just a fact of life, an accident of birth. People say you must be very proud and I do feel fortunate to have it as an aspect of one's life, but I've reached an age where I don't feel the need to read it all," says Susan, a retired teacher of French and Latin. Her favourite poem is The World Is Too Much With Us.
While Wordsworth and the romantic poets might not have the popularity of the Lakes' other great writer Beatrix Potter, he remains as popular as ever in India, Japan and China, the relative simplicity of his language making him easier to read for those learning English.
Neither Susan nor wealth manager Christopher claim to have inherited the poetry-writing gene, but clearly encourage the art, having started the poetry competition six years ago. The winner in the first year went on to study English at St John's College, Cambridge University, so they can obviously spot a talent. Nearly 170 years on, poetry is still alive and thriving at Rydal Mount.