Black pudding and the daffodil girl
Ever considered what your choices from a menu reveal about your state of mind, or how the items in your shopping trolley might reflect your social standing? In the same vein I recall a friend's mum once saying that she wasn't the demonstrative type and instead showed her love in the home-cooked food she fed her family.
As a food historian, Laura Shapiro has spent 30 years studying eating habits. In her new book, What She Ate, sheserves up a study of the lives and loves of six very different women from the perspective of what they cooked, served and consumed.
It offers plenty of food for thought but, for starters, I was intrigued by her choice of Dorothy Wordsworth as a subject. Alongside the likes of Eleanor Roosevelt and Eva Braun, the devoted sister of poet William seemed a little incongruous.
In fact, Dorothy appears to have been the inspiration for the book thanks to an equally out of place meal served to her by "a desultory cook".
"Black pudding, that stodgy mess of blood and oatmeal, plunked down in front of Dorothy Wordsworth, the daffodil girl? There had to be a story," writes Shapiro in her introduction.
Dorothy's food story opens up a fresh line of enquiry for Shapiro, who is curious about not just what her subjects ate but where, how and who with, their relationship with food since childhood and its place in their memories, whether or not they cared about food, if they cooked, what they cooked and how they felt about the people to whom they served it. "Food talks," she says.
Far from trivial, food is useful for reflecting differences in time, place and social standing. Yet in many ways, it's a great leveller since eating feeds one of our base instincts.
For Dorothy, food was a work of devotion to her beloved brother initially during their time at Dove Cottage, where perhaps the most famous sibling in literature wrote her Grasmere Journal.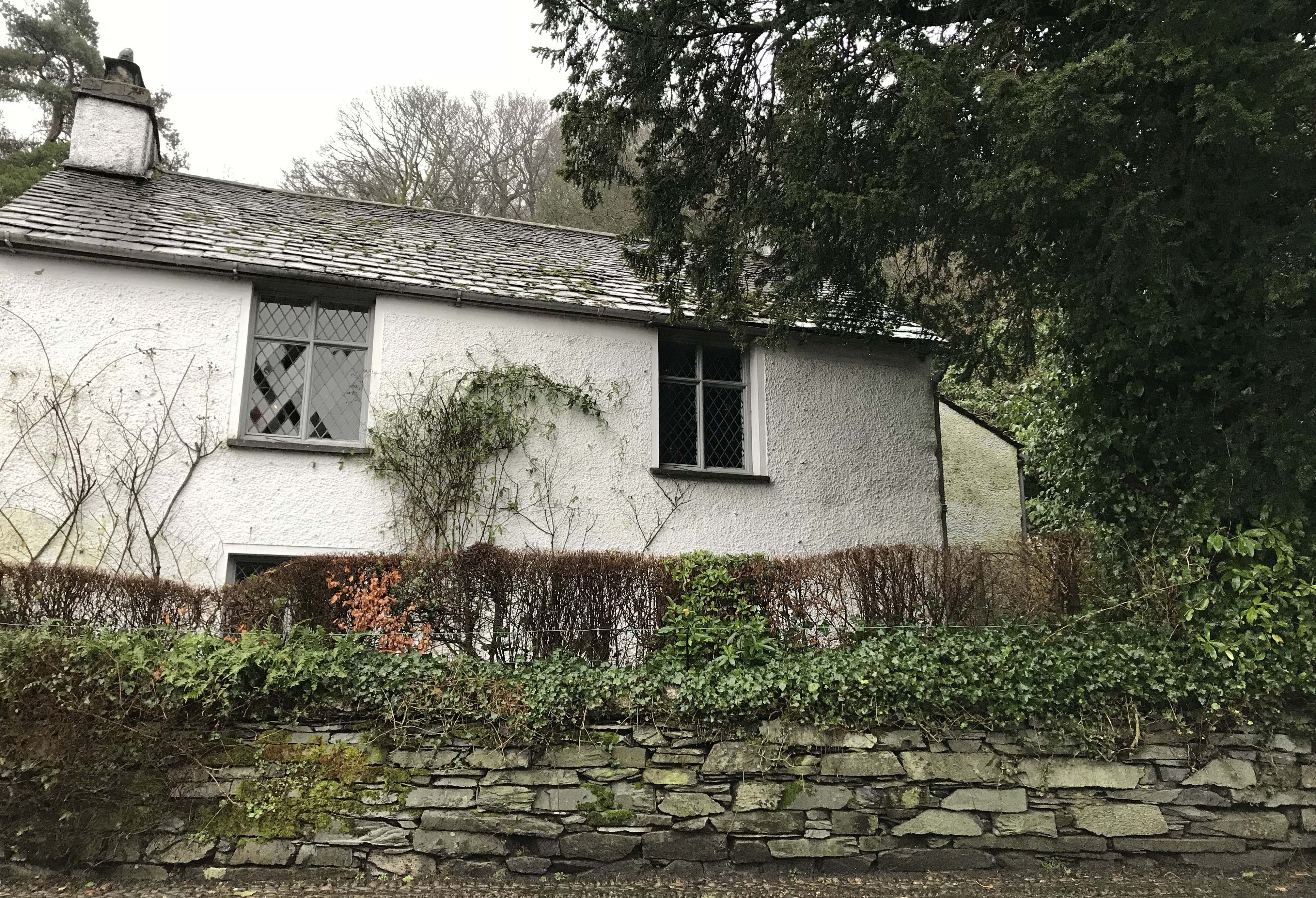 While Shapiro describes the work as being "full of food", is it really that surprising that a woman of Dorothy's era spent much of her time on bread-baking and fruit and vegetable harvesting? The caring role to which she dedicated herself inevitably would have centred on cooking, cleaning and keeping house during the Wordsworths' tenancy of Dove Cottage from 1799.
She was thrifty and naturally used the resources available to her in the productive garden she and her brother created in what was then a tiny rural settlement in the heart of the Lakes. Not for the Wordsworths was a trip along to Lake Road Kitchen or Forest Side (though Dorothy would surely have been all in favour of Kevin Tickle's penchant for foraging). They did indulge in the famous Grasmere gingerbread though.
Shapiro finds great significance in the continual mentions of meal planning and preparation within the pages of The Grasmere Journal, "like the gently recurring rhymes in a sonnet".
"She picked peas from the garden, she took apples from the orchard. Their neighbours brought them gooseberries and she turned out pies and tarts and puddings. She bought bacon from another neighbour and gingerbread from the blind man down the street. They caught fish from the lake. She baked bread, she made broth, she bottled rum, she boiled eggs."
The Wordsworths' literary lives were appropriately bohemian when it came to mealtimes; they ate when they were ready, sometimes missing meals altogether in favour of being outdoors. Mutton broth with bread and butter was apparently both breakfast and tea, with a substantial meat or game pie for lunch, but they also appeared to eat spontaneously on whatever they fancied.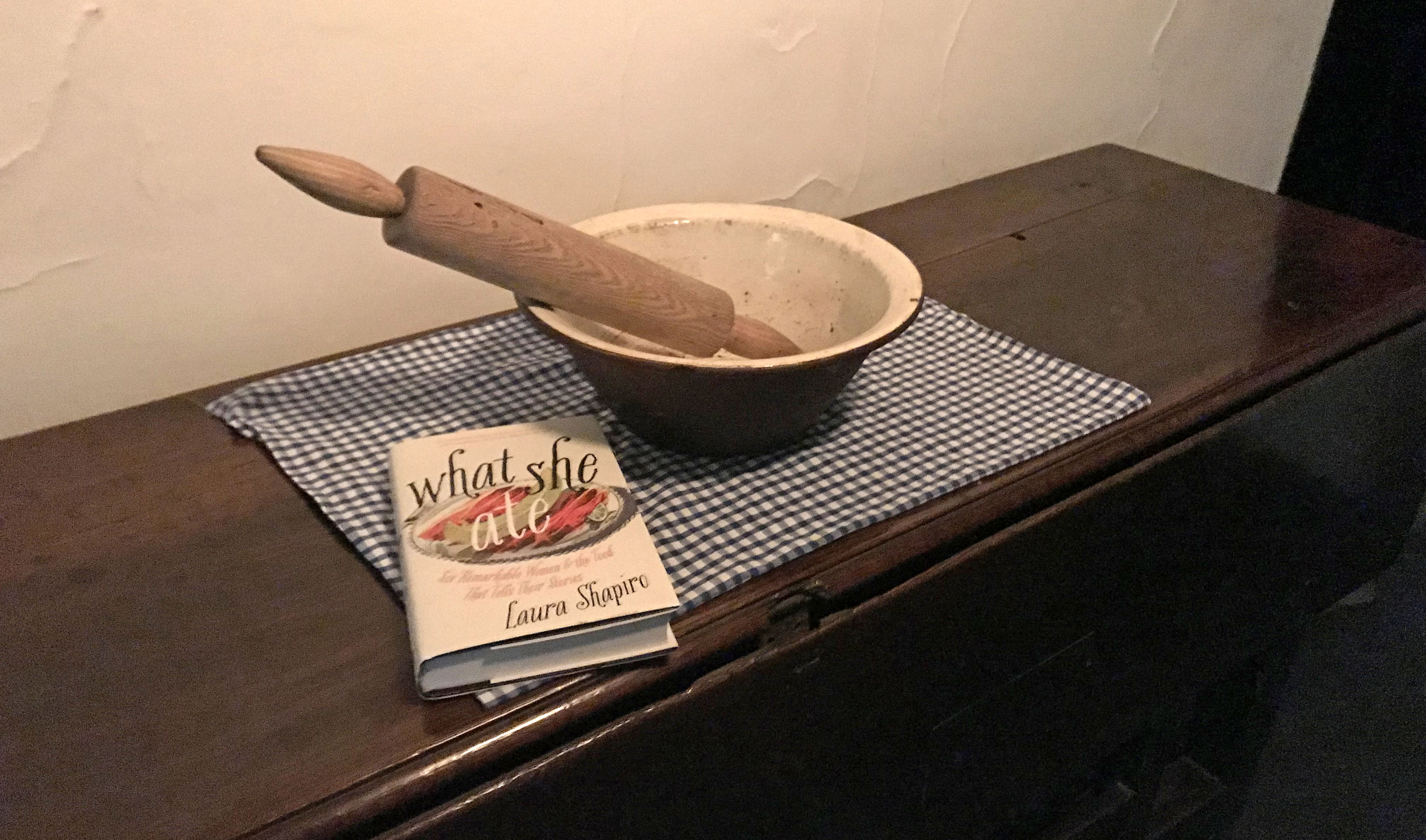 Laura Shapiro's book on the dining table used by the Wordsworths at Dove Cottage, Grasmere
When she writes about food, Dorothy is writing for herself and to emphasise her position in the family home, while the love and care that she puts into preparing and serving meals to her brother reinforces their unity. "Food transforms the two of them, at least in Dorothy's mind, to a single glowing entity," writes Shapiro.
Much as mothers step into feeder mode when children arrive home from school or university, providing food is a comfort when William's at home, its absence symbolic of Dorothy's loneliness when he departs. This was his most inspired and productive period of poetry – including the creation of his most famous work I Wandered Lonely as a Cloud – and Dorothy also acted as writer's assistant, transcribing her brother's dictation.
After his marriage to Mary Hutchinson and the subsequent arrival of children, William's growing success and prosperity sees the family move first to Allan Bank then on to Rydal Mount. No longer her brother's cook and carer, Dorothy is somewhat redundant until her eldest nephew John takes up a curacy in Leicestershire.
Described as the second act in her food story, Dorothy steps into the caring role once again, this time as aunt. Her culinary skills are not needed here however as John has a cook, she of the black pudding whose serving seems to have shocked and inspired Shapiro in equal measure. It prompts analysis and even ingredients and instructions as she decries its serving.
The third act focuses on Dorothy's sad decline, brought on by violent intestinal and bowel pain which leaves her virtually invalided. Back in Grasmere, she becomes addicted to the laudanum she takes for the pain and which is thought to be the cause of her mental deterioration.
It is the following 26 years of illness that provide the most troubling chapter of Dorothy's food story. Consumption becomes a continuous compulsion as the thin, active Dorothy transforms into a "fat, then very fat" person. It takes two people to hold her up and she is only able to get about by pushing her feet across the floor, reports Shapiro. The upside is the care and love family and friends now bestow on her, but the author has little sympathy: "By 1835 she had discovered self-pity."
Dorothy's later years are characterised by complete physical, mental and social breakdown, interspersed with moments of contentment and control. Demanding, irresponsible and greedy, food now becomes a bone of contention between sister and brother as William tries to protect her from the kind of over-indulgence of which the lucid Dorothy would have disapproved. Even so, who would deny her the pleasure demonstrated in her childlike glee as she literally hugs a Christmas turkey.
If we are what we eat, this is a fascinating new serving of a Lakeland life in three courses.
* What They Ate: Six Remarkable Women & the Food That Tells Their Stories by Laura Shapiro (4th Estate).
* For a chance to see the kitchen in which Dorothy baked, the dining table from which the family ate and the garden where she grew fruit and vegetables, visit Dove Cottage in Grasmere. Adult admission is great value at £8.95 since you can visit as many times as you like during the next 12 months. https://wordsworth.org.uk